If you want to get your CDL, you need to pass the skills test that also includes the CDL road test. You need to pass also the vehicle inspection exam and the basic control test or basic driving test. But today we will speak about the CDL driving test. So, our article will include general information about the exam, how your skills will be measured and our tips – how to be prepared for the road test. When you know what your examiner is looking for and what the requirements of the road exam are, you can be ready for your road test and pass it successfully.
What You Need to Expect During the CDL Road Test
Imagine that now you are in the truck, on the road with an examiner in the cabin. Your examiner wants to check your ability to maneuver the truck in normal and not so normal situations on the road. During the exam, your ability of driving will be observed in the following situations:
General Driving Behaviors
Regular Traffic Checks
Stop/Start
Curve
Turns
Intersections
Bridge/Overpass/Sign
Railroad Crossing
Lane Changes
Use of Turn Signals
Steering
City driving
Highway driving
Student Discharge
How is the CDL Driving Test Measured?
As you maneuver through the driving test, your examiner will score your ability to properly and safely execute in different situations described above. Be ready for the examiner to provide directions on where to move your truck.
Moving past the following directions, your examiner scores your ability to drive and makes sure you make no more than 30 errors and no critical errors. Critical errors include such errors as failing to signal a turn or running a red light. If you make more than 30 errors or any critical errors, you will fail the road test. Additionally, don't forget to wear a safety belt, obey all traffics signs, and laws to complete the exam without an accident.
How To Pass the Road Test Successfully
Here are some tips from NSTS to get you prepared for the road test:
Find the closest exam location
Washington offers different commercial driving test offices throughout the state. You can choose the office closest to you, and try to find out how you can get there before the day of your exam.
Schedule an appointment for a time that you know you will not have other important plans. Schedule in advance, not the day before a big life event if you want to be prepared for the exam properly.
Getting a good night sleep will help you remember your training and be focused while driving. Also, avoid alcoholic drinks if you want to be in top shape.
If you don't want the jitters, avoid caffeine. So try not to use caffeine, because it will only make you more nervous.
If you don't want to worry about being late, try to get there early. Believe, there will be enough other things to worry. If you don't want to be late, find out what kind of traffic there is at that time of day and come to their office early.
Be confident because you've practiced, you've done what you can. Now it is time to show your skills. Your examiner will evaluate not only your ability to drive a truck but also the ability to handle the pressure.
Remember, this is no race! You should slow your mind down, be patient and breathe!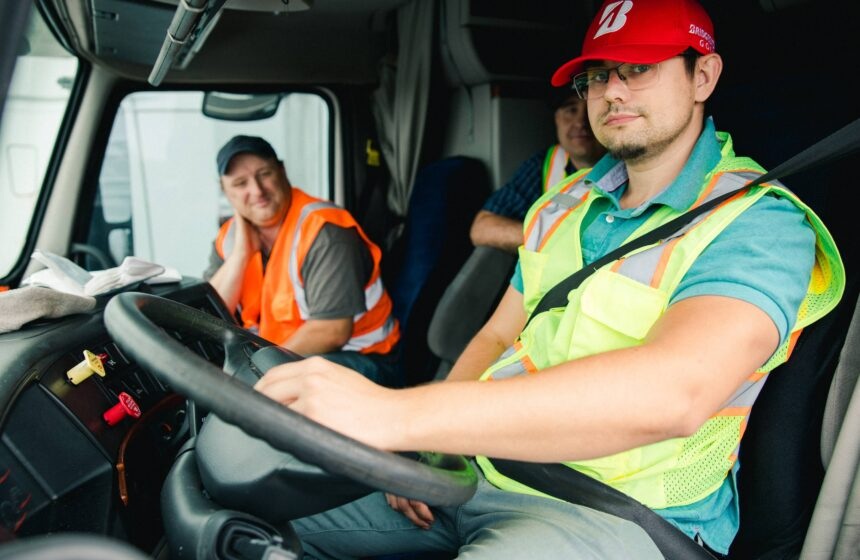 NSTS Will Help You Prepare for the CDL Road Test
Now when you know how to prepare for the CDL road test, you're well on your way to your new trucking career. Think about how good it will feel when you finish and pass the CDL road test! You can earn your Commercial Driver's License at New Sound Truck Driving School in as little as several weeks.For more information on how to earn a CDL at New Sound Truck Driving School, contact us today!