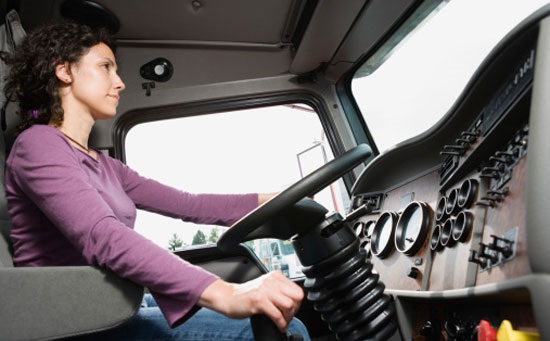 It seems that trucking is a male dominated industry. However, now we have several female owned trucking companies that are highly valued. These female owned trucking companies try to get more women into the trucking industry. Women can always join the ranks of the trucking industry though men do make up a large percentage of it.
Now women are starting their truck driving careers more and more often that causes the industry to change lanes – more female truck drivers are being hired every day. People believe that the trucking industry is best for men because it is hard and dirty. NSTS can show that those stereotypes are wrong and provide you with top female owned trucking companies.
Knichel Logistics
Knichel Logistics was founded in 1974 as a railroad company but later transitioned into a trucking transportation company. The founder was William Knichel, and current CEO and President is Kristy. Now Knichel Logistics is a woman owned trucking company. The company was passed on from father to daughter and Kristy's brother sits as vice president. Knichel Logistics is located north of Pittsburgh. This trucking company offers intermodal, full truckload, less than truckload, and specialty services. They work hard every day, as their goal is to be the best third party logistics provider.
Aria Logistics
Arelis Gutierrez founded the trucking company Aria Logistics in 2013. The main goal was to simplify transportation management from coast to coast. Aria Logistics is a family owned business and works to connect companies to businesses. They ship their products efficiently and quickly. Aria Logistics is proud to be reliable and provides quality services. This female owned trucking company wants to suit the needs of their customers, as they understand that their requirements are growing and changing. Aria Logistics are also partner with disaster relief funds and St. Jude Children's Research Hospital. They are proud members of the Women in trucking Association.
AGT Global Logistics
Angela Eliacostas is the founder of All Girls Transportation (AGT). She has more than 25 years of experience in the trucking industry. Angela started her trucking career as a young girl – she helped her father fuel and park the trucks he owned at his trucking company. Then, Angela became a billing clerk and later, an industry leader. Now AGT can offer more than trucks and cargo vans, their trucking company also provides temperature controlled transportation to pull hazardous materials. AGT Global Logistics provides high quality service for their customers.
Veriha Trucking
Veriha Trucking offers trucking services in 48 states and some parts of Canada. It was founded in Wisconsin 1978 by John Veriha. Now Veriha Trucking is owned by John's daughter, Karen. They are mainly located in the Northeast region of the United States. This trucking company transports things like paper and produce and everything in between. They have a fleet of over 250 drivers. This female owned trucking company treats their truck drivers well and prioritizes their extensive benefits. Some of their staff members were included in the Women in Trucking "Women to Watch 2020" list. Veriha Trucking offers affordable transportation services.
Rihm Family Companies
Kari Rihm is the owner of Rihm Family Companies. This female owned trucking company was founded in 1932. Then called Rhim Kenworth, was one of the largest trucking dealers in the United States. Before Kari Rihm took over the business, Rihm Kenworth was ready to be sold. However, she was the right person to take over the truck dealership and parts supplier. In 2015, she won the Influential Women in Trucking award.
You Can Become a Woman in Trucking With NSTS Today!
No matter what your gender is, New Sound Truck Driving School is the best trucking school to earn your CDL. Here at NSTS you can earn your CDL in as little as several weeks. We will prepare you to drive everything and help you find the best trucking company for you.
Contact us today and we will help you become a truck driver no matter who you are!