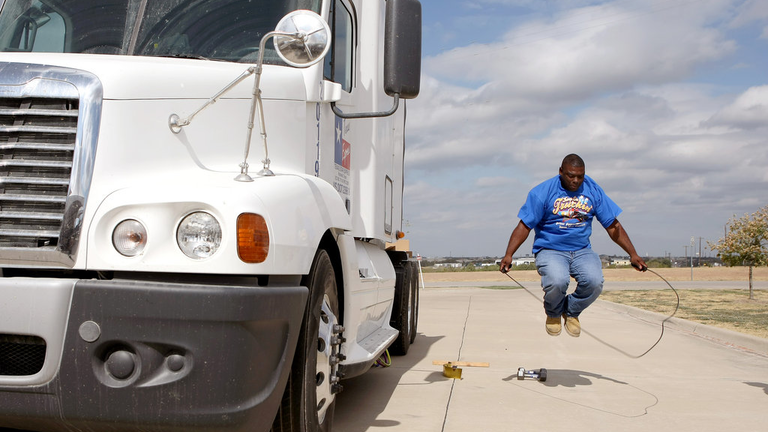 If you are thinking about getting into the trucker lifestyle, you can be interested in what fun things, you can do when you are on the road. When you begin your journey as a truck driver, you need to adjust to the trucker lifestyle. If you don't want entertainment slip through the cracks, don't keep your mind preoccupied with nothing. So, what can you do for fun on the road? Here you can find fun and interesting activities to do when you are on the road.
Fun Activities For Truck Drivers From NSTS
If want to become a truck driver, you must know all about the long hours spent on the road. Miles of asphalt are waiting for you that's why you will need to have some break. With a question on your mind like, "What fun activities can you do on the road?" you must understand, it depends on what kind of person you are. If you enjoy any activity under the sun, here are a few tips for you from NSTS when you're on the road.
Music, Audiobooks and Podcasts
The basic activities, truckers do for fun on the road, are music, podcasts, and audiobooks. It's the best way to occupy your mind when you are on the road. Here are some of the benefits of each:
Music – Music is a perfect way to set the mood for your adventure. It will comfort you or keep you up when driving at night. Music is a great way to keep the fun in your drive.
Audiobooks – A good audiobook helps truck drivers keep them focused and awake on the road. You can subscribe to a provider and get you reading in no time. Don't let your hobby suffer just because you're driving.
Podcasts – Podcasts can make your solo drive not lonely if you need human interaction. A good podcast goes a long way if you need to get miles to cover. Podcasts are very popular now, so you can find one that suits your interests. They can be a perfect way to enjoy your time on the road.
Fitness
If you think that it's difficult to maintain a healthy lifestyle when you're on the road, it is not the case. If want to know what truckers do for fun on the road, you can check out some great video on easy exercises developed for the health-conscious truck drivers. It is a good chance to add in some healthy habits now even if you are not big into fitness. Quite a few health problems may affect your lifestyle. If you want to be adapted to the trucking lifestyle, discover ways you can live healthier while on the road. Fitness will help you improve your ability to concentrate and stay awake while driving. You can find many ways to keep yourself active even though you're on the road.
Intangible Memories
Spending time on the road is a chance to create intangible memories. Sometimes you might look back on your trips and desire to remember them. In addition, you can share your memories of your time on the road with your loved ones. You can use these ways to create memories:
Photography – With the help of trucking, you will be on a journey that most can only dream about. So, you have a chance to share some of the captivating places. Photography is a good way to capture different moments on the road. You could even use social media and post these pictures on Facebook or Instagram.
Journaling – Journaling is also a perfect way to keep track of the interesting things that happen with you while you're on the road. It will sharpen your ability to concentrate. It is wonderful to hear a firsthand account of a journey through the states.
Collecting souvenirs – You can create memories with the help of souvenirs such as a keychain or a snow globe from a local gas station. Collection of souvenirs you keep while on the road is a good way to keep memories.
While there's no such thing as the perfect trucking lifestyle, there are different ways to do fun while you are on the road and you can find what suits you best. If you want to know what truckers do for fun on the road, you should understand that the answer to this question is entirely up to you and what you like to do for fun.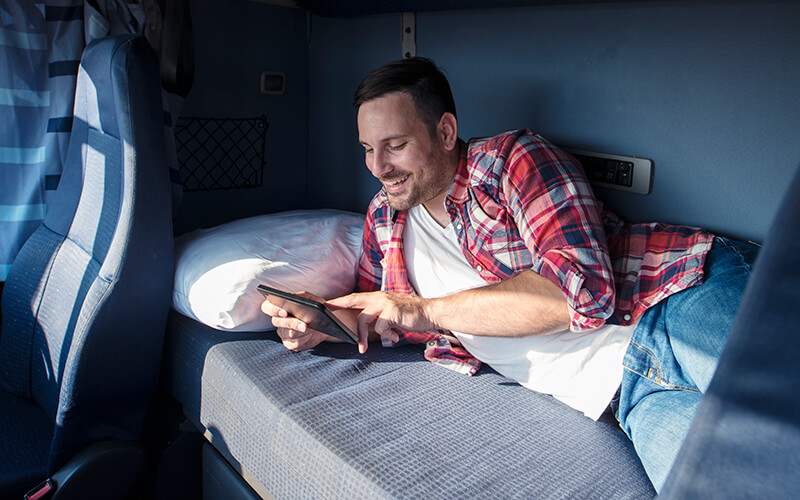 Where Do You Need To Go For A CDL?
If you're interested in what truckers do for fun on the road, first, you need to know how you can start your truck driving career. New Sound Truck Driving School is your best choice for comprehensive training and informative preparation for the CDL exam in only several weeks. Call us today at 253-210-0505 to begin your truck driving career.