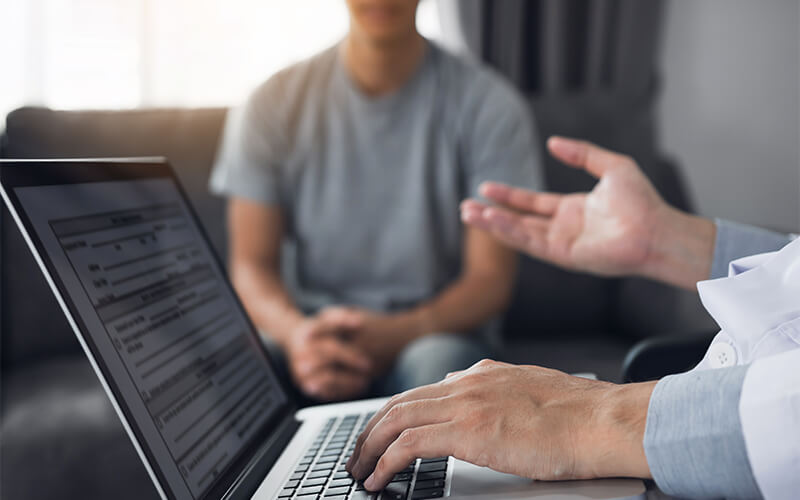 Before drivers get behind the wheel of their trucks, they need to pass a DOT physical exam in order to ensure their and the public's safety. The FMCSA has established a variety of mental and physical health regulations for truck drivers in order to fulfill the demands of a truck driving career. Truck drivers always must have an up-to-date DOT physical certification.
Who needs to take a DOT physical exam?
If you want to obtain a commercial driver's license, you need to take a DOT physical. This exam determines the overall physical health and ability of a driver to safely operate a CMV. In addition, it ensures that a driver is medically qualified to handle the intense schedule, physical demands, and emotional stress of driving a CMV, under all types of conditions.
A DOT physical is required for a driver who:
operates a CMV that carries more than 15 people;
operates a CMV that carries more than 8 people;
operates a CMV that has a gross combination weight rating of over 10,000 pounds;
transports hazardous materials with a hazmat placard.
After passing a DOT physical, a driver will receive a medical certificate that allows them to drive a CMV for 2 years, if they don't have underlying physical or mental condition that requires testing more often.
If a driver has some medical conditions, they are required to have an annual DOT physical. These include:
high blood pressure;
diabetes mellitus;
heart disease.
If you have very high blood pressure, you need to take physicals every 3 months while you undergo medical treatment.
What Does the Physical Exam Consist Of?
Detailed health history form
First, you will be required to fill out a medical health history form about your health history, including:
surgeries you've had;
medications you take;
alcohol, tobacco, and other substances;
medical conditions you have.
You need to fill out this form ahead of time and bring it with you.
General physical condition
You will be tested for mouth and throat, eyes, ears, heart, abdomen vascular system and other body systems for abnormalities.
Vision test
You will be tested for at least 20/40 vision for both eyes. And also a driver will be tested to distinguish various colors with and without prescribed lenses.
Hearing test
You must be able to hear a forced whisper from less than five feet away with or without hearing aids.
Urine test
for blood, proteins, and sugar levels.
Where Can I Get A DOT Physical?
A DOT physical is performed by licensed medical examiners who are listed in the FMCSA National Registry. Medical examiners can be:
osteopathic doctor;
medical doctor;
physician assistant;
chiropractor;
advanced practice registered nurse.
What Do I Need To Bring To My DOT Examination?
When attending your DOT physical bring any documents listing medication that have been prescribed by doctors in the past month; most recent laboratory results report, if you have diabetes mellitus; medical records you have from any specialists; any auditory or visual aids you need while driving.
Is It Hard To Pass A DOT physical?
DOT physicals will determine your health condition to drive a commercial vehicle safely. Some medical condition can be managed. If you show that you're under a medical professional's close care, you'll usually be able to obtain a certificate. However, certain medical conditions can disqualify you such as:
deafness;
epilepsy;
narcolepsy;
heart or lung disease that is poorly managed;
vision that is poorly corrected;
diabetes mellitus that is poorly managed.
After Your DOT Physical Exam, Hit the Open Road With NSTS!
Now when you know why you need to take a DOT physical exam, you can hit the road by earning your CDL at New Sound Truck Driving School in just several weeks. We offer the most competitive rates and quality tuition.
If you're as excited about truck driving as you are healthy, contact us today at 253-210-0505!