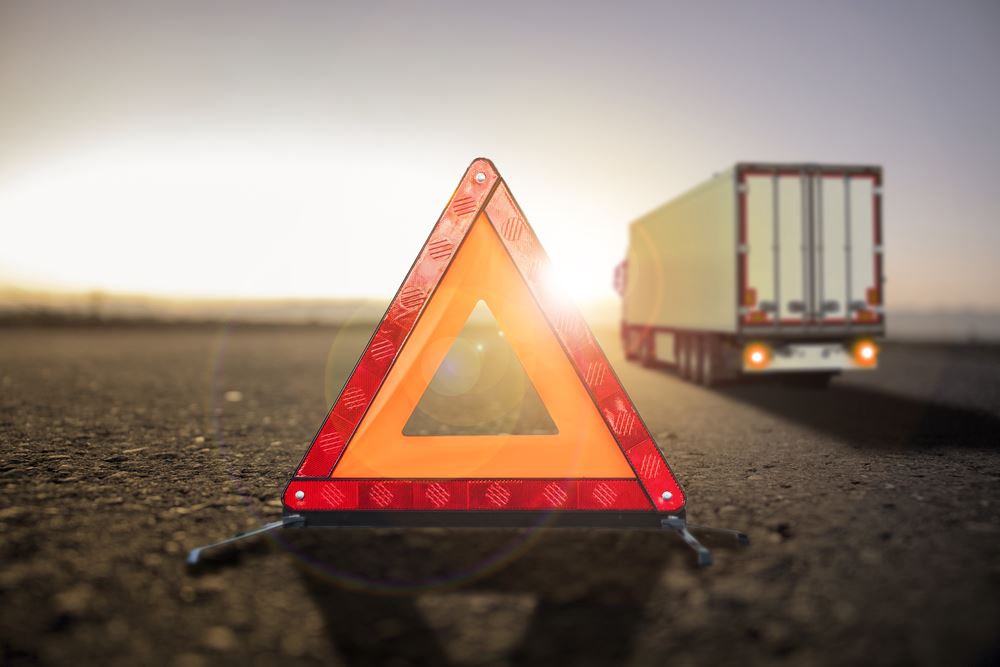 Every breakdown on the road leads to lost money and time. If trucks can't work properly, clients must wait longer for their deliveries, and both parties lose production time. A driver and equipment safety becomes the main problem. Therefore, it's important for truck drivers to know how to handle breakdown situations.
Roadside Safety Tips From NSTS
It is difficult to predict breakdowns, but if you stuck on the side of the road, don't panic. While waiting for assistance, you need to know how to protect yourself and the vehicle on a road. Here you can read our tips to stay safe:
When you notice an issue with your truck, find a safe place to stop there – an open area or an emergency breakdown lane. However, the most important thing you need to do is to get out of traffic that other vehicles can get around you. Leaving the road will help traffic continue as normal, minimize accident risk, so you can receive roadside assistance faster.
Your truck must be visible
When your truck is off the road, make it clearly visible to other drivers. You can activate the parking lights, turn the hazard lights on and raise the hood if possible. Try to place red warning triangles outside but do it safely. Using these measures will help you alert other drivers about your presence and it will be easier to find you.
Leave your truck carefully
Be careful leaving your truck. If it is convenient for you, leave through the passenger side door so you can avoid traffic. If you feel unsafe, don't leave your truck, stay inside with your seat belt on. Get as far away from your vehicle as possible when the engine of your truck is smoking, and call 911 to alert fire crews.
Call for emergency breakdown service
When it is safe, call roadside assistance. Tell the dispatcher about your current location and what happened, they will send technicians to repair or tow your vehicle. However, if temperatures are below freezing, before contacting roadside assistance, first you need to call 911, because your safety is most important.
One of the biggest safety problems during truck breakdowns is being hit by passing traffic. Try to remain as far from the road as possible. You need to move away from the road because standing next to the truck may create a dangerous situation.
Wait for assistance arrival
Even if the problem is minor, before attempting any repairs, wait for professional assistance. Don't accept help from passing drivers because it can lead to bigger problems. Roadside assistance crews have knowledge and the proper tools to get your truck back on the road safely and quickly.
Recommended distances for reflective warning triangles
You need to place your warning triangles on the left-hand side of your vehicle.
For light trucks, a driver must place the warning triangles for 50-100m in front and behind.
For heavy trucks (GVM of 12 tons or more) the warning triangles must be placed for 200-250m in front and behind and at the side of the rear of the truck.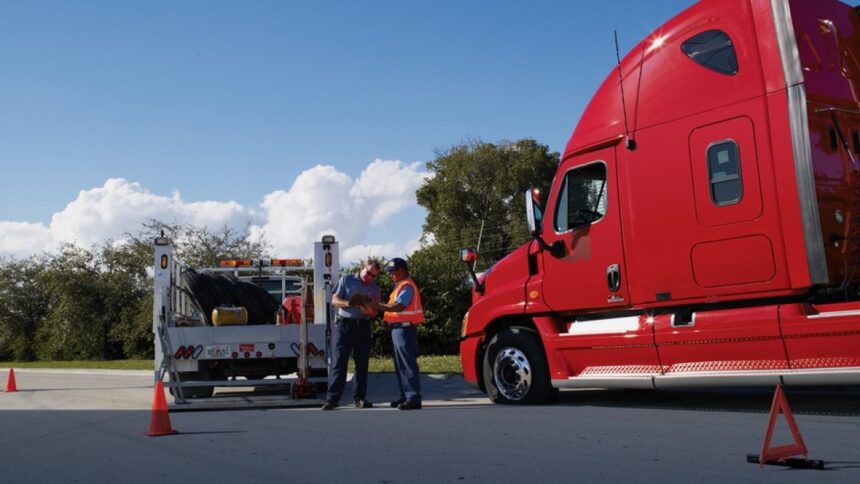 NSTS Will Help You To Stay Safe On The Road
As we know each breakdown is different, if you feel unsafe, proceed with caution following any of these tips. Call the police if the situation could be hazardous.However, a truck driver can prevent most breakdowns with regular maintenance. Try your best not to put yourself in such situation. At New Sound Truck Driving School, you can receive the basic knowledge of what to check before hitting the road and stay safe.