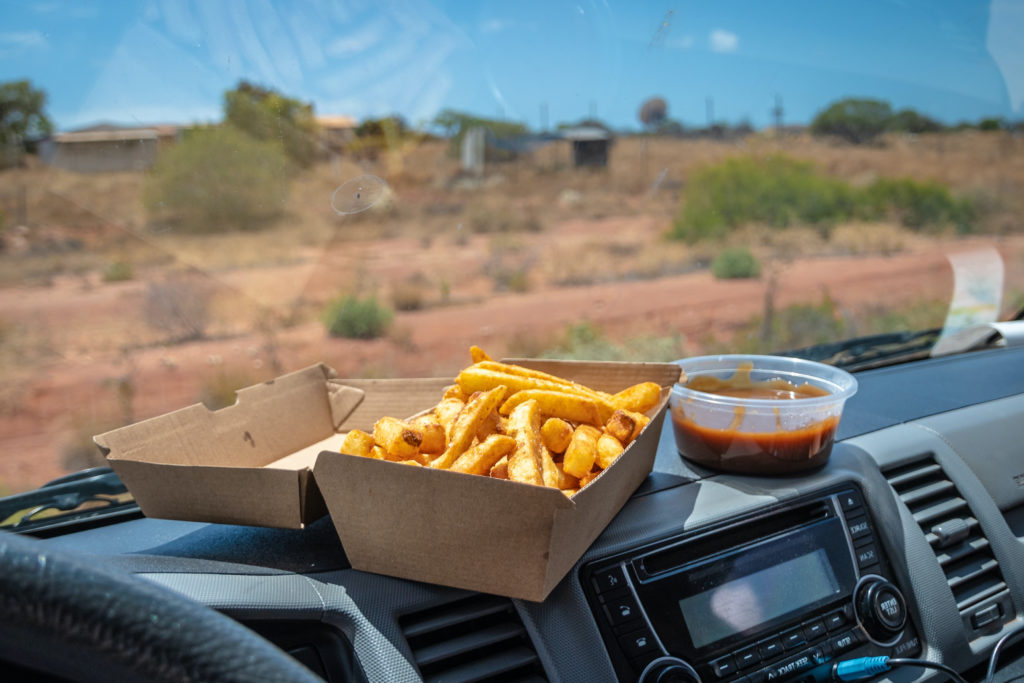 Life on the road can make it difficult for truck drivers to live a healthy lifestyle. That's why many truck drivers choose fast food because it is quick and easy. Truckers who prefer to eat fast food are lacking the necessary nutrients they need for their health. The best way for truck drivers is to avoid fast food altogether. However, sometimes it is difficult to do – truck drivers often don't have the time, energy, or opportunity to prepare healthy meals on the road. Truck drivers choose fast food restaurants because they are convenient and affordable. Truckers can find a fast food restaurant along any route that they are in transit and receive a meal in just minutes.
What Is The Healthiest Fast Food For Truck Drivers?
Every truck driver knows that fast food is unhealthy, but there are many fast food restaurants that now offer healthy options. It is important for truck drivers to be in good health. You ultimately don't need to give up your fast food habit— just make healthier choices.
Subway, Taco Bell, Chick-Fil-A, McDonald's, Wendy's, Chipotle, and Burger King can offer healthy fast food options for truck drivers that will actually keep them be full and satisfied for the long road ahead.
The Healthiest Fast Food For Truck Drivers
Fast food establishments have included healthier options in their menus because consumers have become more health-conscious. You can follow your healthy habits even eating in fast food restaurants.
In this article, you can find fast food chains that have some of the healthiest choices for truck drivers to eat a nutritious and filling meal.
Chick-Fil-A – You can find numerous Chick-Fil-A locations across the country, so it is easily accessible to truck drivers anytime. They offer various options for a healthier meal. Chick-Fil-A was the first fast food restaurant to offer a trans-fat free menu. Truck drivers can choose meal options free of trans fat because trans-fat increases your risk of developing heart disease. Their menu includes such healthy options as grilled chicken sandwich on a multigrain bun, grilled chicken nuggets, and grilled chicken wrap.
McDonald's – McDonald's is one of the most popular fast food establishments in the USA. To your surprise, you can also eat healthy food at McDonald's. Truck drivers can find a McDonald's everywhere and enjoy an affordable, healthy meal. Although the restaurant has many items that are highly processed, McDonald's has included many healthy options to their menu. Many of their salads consist of protein and nutrients like Southwest grilled chicken salad.
Subway – Subway is famous for their custom-order sub sandwiches and salads. You can choose every aspect of your meal with fresh, healthy options at Subway. When you create your sandwich, they offer lean meat options like grilled chicken and turkey, choosing a healthier, less-processed bread option like their whole-grain bread. In addition, you can build your own salad with generous vegetables and lean protein.
Taco Bell – Taco Bell can offer healthier options for various goals and health limitations. Truckers can choose from Taco Bell's low-calorie "Fresco" menu, or their vegetarian menu certified by the American Vegetarian Association. In addition, you can even customize anything on the menu to fit your interests. On their website, there is a nutritional calculator to compare nutritional factors of different menu items.
Burger King – At Burger King, menu includes burgers, but truck drivers can choose the grilled chicken sandwich without mayo. It will help save truck drivers 15 grams of fat and over 100 calories. Truck drivers also can eat salads at Burger King and they can be a wholesome meal if to minimize the amount of dressing.
Chipotle – Chipotle is a Mexican grill that offer organic, locally-grown ingredients, and naturally-raised meat. Their menu includes more savory, grilled options. You can choose their protein, vegetables, and grain of choice to create a filling and nutritious meal. Truck drivers select their tacos, burritos, or, for a lighter meal, salads. Their salads can include nutrient-rich foods like black beans, brown rice, steak, and guacamole. At Chipotle, you will receive plentiful meals.
Wendy's – Wendy's menu mostly consists of hamburgers, fries and chicken sandwiches. But to get more protein instead of carbs, you can choose their grilled chicken sandwich and substitute your fries for chili. They also offer some hearty salads and side options like their baked potato. A truck driver can add a small amount of butter or sour cream to their baked potato.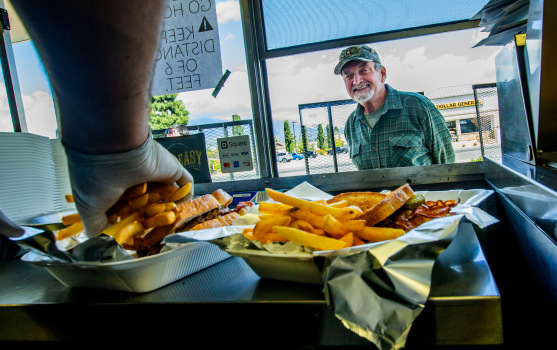 New Sound Truck Driving School Reveals The Healthiest Fast Food For Truck Drivers
Now you know what the healthiest fast food for truck drivers is, so you might find these fast food restaurants that offer healthy menu options today. It became easier for truck drivers to maintain a healthy lifestyle while they are on the road.
If you want to know how to stay healthy and safe on the road as a truck driver, contact New Sound Truck Driving School today at 253-210-0505!