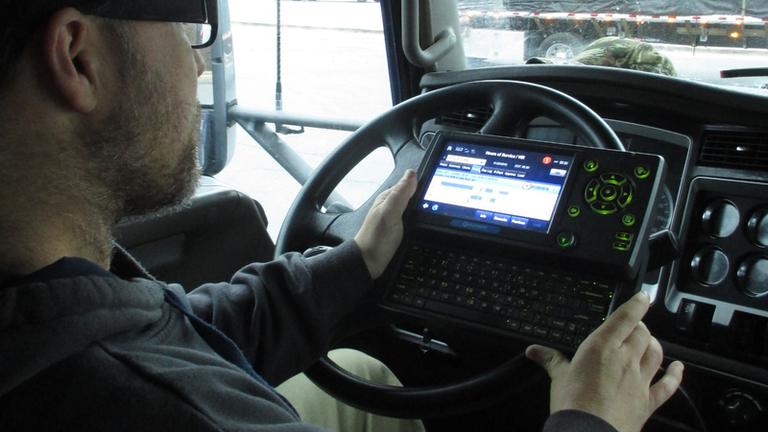 The federal HOS (hours-of-service) regulations determine when and for how long drivers of CMVs can be behind the wheel to minimize and prevent accidents related to driver fatigue. Though these rules have been in effect for many years, but to sort through a variety of challenges some changes have been made in it.
The U.S. Department of Transportation's Federal Motor Carrier Safety Administration (FMCSA) enforces the HOS rules. The FMCSA requires most interstate CMV drivers to have Electronic Logging Devices (ELDs) to record drivers' hours of service but they also require backup paper logs.
Who Must Comply With Key Changes?
As we know a commercial motor vehicle (CMV) is a vehicle involved in interstate commerce and used as part of a business. Most CMV drivers must comply these changes especially if their CMV fit any of these descriptions:
Used to transport 16 or more passengers (including the driver) not for compensation.
Used to transport 9 or more passengers (including the driver) for compensation.
Weighs 10,001 pounds or more.
Has a gross vehicle weight rating or gross combination weight rating of 10,001 pounds or more.
Delivers hazardous materials in a quantity requiring placards.
Four main changes by the FMCSA
On May 14, 2020, four main changes to the HOS regulations was announced by the FMCSA. These new rules have become effective on September 29, 2020 and all commercial drivers and motor carriers are required to comply with them.
The new rules will allow truck drivers to be more productive and give them more flexibility. Truck drivers must understand when and how to implement them properly to limit individual liability.
The following four key changes for interstate truck and bus drivers will be included into the new rules:
Flexibility for the 30-minute break rule was increased
It connects the break requirement with eight hours of driving time without interruption for at least 30 minutes that allows drivers to have the break using on-duty, not-driving status, rather than off-duty.
Adding changes to the "Short Haul" exception
These changes are available to certain commercial drivers. They lengthen the drivers' maximum on‑duty period from 12 to 14 hours and extend the distance limit within which truck driver may operate from 100 air miles to 150 air miles.
The "Adverse Driving Conditions" exception was extended
After a truck driver encounters unexpected traffic or weather conditions, changes to the "adverse driving conditions" exception extend by two hours the maximum window of time during which driving is allowed.
Modifying the sleeper-berth exception
These changes allow truck drivers to split their required 10 hours off duty into two periods:
one period consists of at least seven consecutive hours in the sleeper berth;
the next period consists of at least two consecutive hours either off duty or in the sleeper berth.
These periods wouldn't count against the driver's 14‑hour driving window.
"Hours of service" belongs to the maximum amount of time drivers are allowed to be on duty including driving time, and specifies number and length of rest periods, to guarantee that drivers stay awake and alert. In general, all drivers operating commercial motor vehicles CMVs and carriers must comply with HOS regulations and their changes.