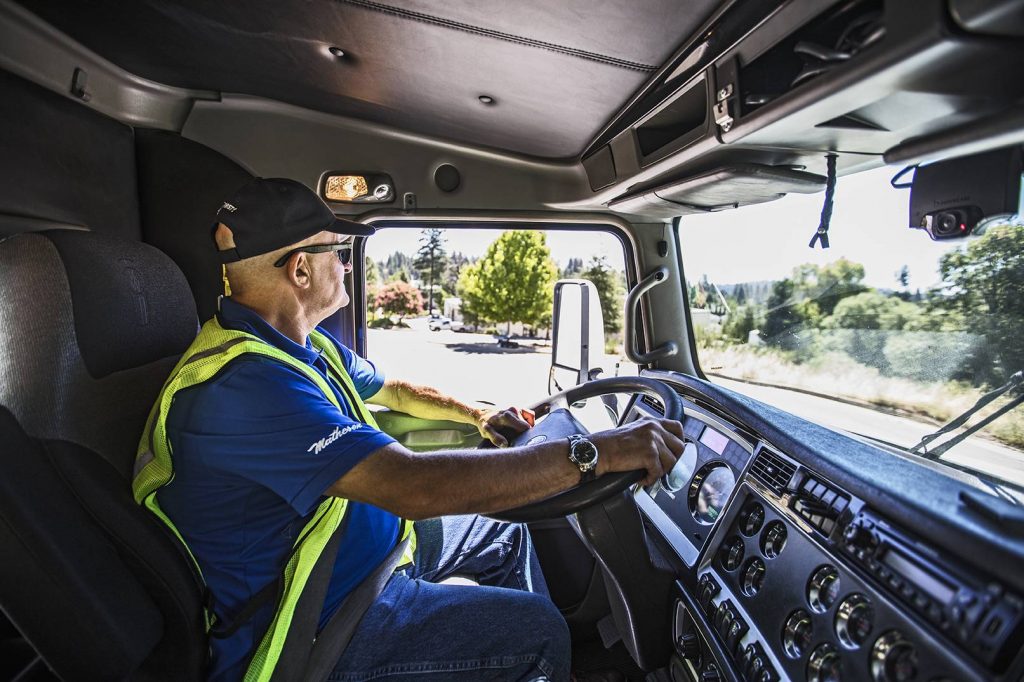 Truck drivers transport different products that Americans use and consume daily. The truck driving profession gives drivers opportunity to travel and uniquely experience the country. One of the benefits in truck driving career is that there are jobs that best suit each driver's needs, including local drivers, over the road drivers and regional drivers.
If you have decided to become a truck driver, you may wonder, "What is a regional truck driver?" A truck driver that works in a specific area of the country is a regional truck driver.
What Is A Regional Truck Driver?
As we mentioned a regional truck driver works in a specific part of the country. Trucking companies split the U.S. into divisions usually no greater than a 1,000-mile radius. Generally, the regions include the Northeast, the central 24 states, the western 11 states, and the southern states. Regional truckers drive for a set amount of time and then get time off for a certain number of days. Regional truck drivers often deliver cargo during the week, so they can be home with their friends and family at weekends.
Benefits of Being a Regional Truck Driver
Regional truck drivers:
Can experience the country without being gone for a long time;
Have regular scheduling that help control their free time and eliminate surprises;
Work in the region where drivers live that allows them to be at home regularly;
Receive compensation in the range of $50,000-$60,000 per year.
What a Regional Truck Driver Needs to Expect
The schedule of a regional truck driver usually remains consistent so most regional truck drivers drive the same route every day. Most regional runs are connected with moving industries, food service and mail. Most regional truck driving jobs include:
Drivers that deliver commercial products to factories of manufacturing units.
Drivers that haul shipments to retail outlets and warehouses.
Driver for sight-seeing tours or local bus driver.
Regional drivers are not responsible for loading or unloading any cargo that makes the day-to-day work less strenuous.
Regional Truck Drivers and Local, OTR Truck Drivers. What Is The Difference?
Local truck drivers drive local routes that take no longer than 8-10 hours, so they can be home every night. Their routes are typically within a 200-mile radius and they can set their schedules because many deliveries are made by a specific deadline each week. The negative side of this job is that multiple times a day local drivers have to navigate smaller roads and back into tight loading docs. Local drivers need to get up early in the morning (about 4 a.m.) to accommodate for being home at night. They also make the least, averaging between $500-$700 weekly.
OTR drivers transport freight over long distances. OTR drivers spend time behind the wheel from 21 days to a month and drive to 48 states. OTR drivers don't haul only freight but also machinery, construction materials, and other equipment. OTR drivers have the highest salaries, about $80,000 per year if to work as part of a team. For every 70 hours worked, OTR drivers typically have 34 hours for rest.
Regional truck drivers drive routes that are not on local and smaller streets than local drivers do, and have shorter trips than the OTR drivers have.
Get Your CDL with New Sound Truck Driving School!
If you want to explore the country without driving too far away from home in addition to job security and weekends off, you need to receive your CDL. At New Sound Truck Driving School, you can earn your CDL in as little as several weeks and then hit the open road. We have a job placement program and offer competitive tuition rates.
All you have to do is contact us today at 253-210-0505, we will be happy to answer all your questions!