The DAC report is important for every American truck driver, especially during job interviews when a trucking company is looking very closely at the information contained within it.
The DAC report can make or break your trucking career. For good truck drivers, the use of the DAC report should be a good thing but this document is surrounded by a lot of controversy in the industry. For example, trucking companies can enter negative information on a DAC report as a means of revenge against a former truck driver.
However, the DAC report is still used as part of the hiring process for most trucking companies, so it's important to know how to correctly manage this document.
What Is The DAC Report?
The DAC (Drive-a-Check) is an important document with details about the truck driver. It contains information of a commercial driver, their history with personal information and data relating to their track record of driving CMV since first being licensed with a CDL.
What Information Does A DAC Report Include?
Sensitive Identification – It includes such information as social security ID #, driver's license #, birth date, etc.
Main Sections of the DAC Report – Driving Record shows preventable and non-preventable accidents, incidents, tickets, violations. Anything reported in this section usually stays there; Trucker's Work History shows any incidents, accidents and anything else pertaining to the operation of a commercial vehicle.
Kind of trucking: temperature-control, van, flatbed, drop-deck, tanker.
Training and certification.
Information about work habits, promptness and a lot more!
Leaving a Job includes information about your load abandonment and any other details pertaining to leaving the company.
Company Orientation History shows if a driver visited a pre-hire program for training and then quit, reasons for it.
Criminal Record Data includes charges, convictions and history.
Drug and Alcohol Testing History provides test results as well as information about your refusal to be tested.
How To Keep Your DAC Report Clean
Your trucking career depends on the information that is on your record! It's better when you know if there's anything negative to deal with it.
If you receive false information on your record, try to make steps to remove it NOW because it will be easier to delete incorrect data if you deal with it right away. If you file a dispute in time, the carrier has 30 days to verify the claim or delete it from your record.
Pay attention to your actions at all times
If you want to leave a company, do it on good terms. Give your employer a minimum of 2 weeks' notice and prepare a simple letter of resignation. Don't give them a reason to file negative information about you.
Try to keep your driving record clean
Drive safely 100% of the time. Your report can include information about careless incidents, moving violation fines that can ruin your chances of being hired. Trucking companies don't want to hire drivers with violations not only because it shows your bad driving habits but also that their insurance company will charge them more to hire a driver with a questionable record, or will just outright refuse to insure the driver.
Avoid an orientation or training session if you're unsure
Don't attend an orientation or training session for a job unless you're not sure you want to work this trucking company. They have the right to note this on your DAC report.
Always leave the load, keys, equipment, load documents, etc. at a properly designated yard or terminal, if possible with a witness.
Keep copies of important documents
Try to keep copies of any important documents relating to your CDL that include your annual free DAC reports, drug test results, letters of reference, resignation letters, etc. If an accident happened or company equipment is damaged, get a copy of the accident report even it isn't your fault. You never know when it can help you in your trucking career.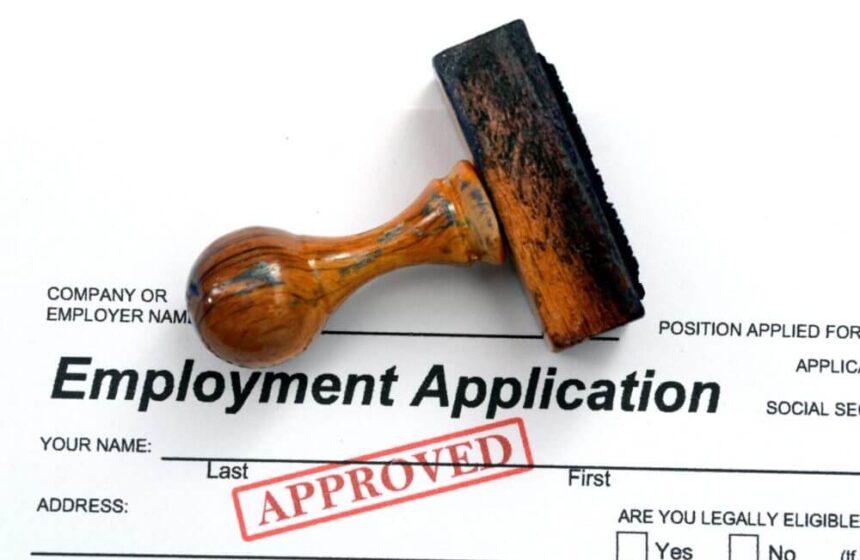 Enroll in the Best Truck Driving School in the Industry!
New Sound Truck Driving School is the best place for someone looking for a career in the truck driving industry. Our professional team has trained tens of thousands of students over the past 20 years. Our CDL training program has a reputation for graduating safe truck drivers, and helping our graduates with the top trucking companies in the business. Visit our truck driving school to learn more today.