A truck driver career provides a stable, enjoyable, well-paying job for you and your family. If you want to increase your earnings on every load you haul, you need to become a more valuable asset to a trucking company.
One of the best methods to securing a high paying truck driving job is to be a driver with multiple endorsements.
When you begin to attend truck driving school, you need to decide which endorsements to get when taking your CDL test. Let's discuss about what CDL endorsements are available, how you can get these endorsements, and why they are important for future truck drivers.
What an Endorsement Is and The Most Valuable Endorsements
A CDL can offer you different classes and endorsements that provide authorization to operate different types of vehicles and cargo.
The Federal Motor Carrier Safety Administration (FMCSA) that regulates the trucking industry in the United States provides a variety of endorsements that can be acquired through different testing.
Endorsement Code - Description
T - Double/triple trailers
X - Combination of tank vehicle and hazardous materials endorsement
If you drive without the appropriate endorsement, the penalties will be harsh and include monetary fines and suspension of your license. You need to acquire the proper endorsements for delivering special cargo.
According to the most industry experts there are three endorsements that will help you to advance a driver's career, namely:
Combination Tank Vehicle / Hazardous Materials.
Hazardous Materials Endorsement
Hazardous materials are classified into categories and each needs specific signage on the vehicle. They include items designated by the Secretary of the Department of Transportation as posing an unreasonable threat to the public and the environment:
Flammable Liquid and Combustible Liquid;
Oxidizer and Organic Peroxide;
Poison (Toxic) and Poison Inhalation Hazard;
Flammable Solid, Spontaneously Combustible and Dangerous When Wet.
To get a HazMat endorsement, you must have a valid CDL for the state in which you're applying and take these following steps:
Have a valid Social Security number;
Show proof of U.S. citizenship or permanent legal presence;
Pass the Hazardous Materials Endorsement Knowledge Test;
Present a DOT medical card and pass a vision-screening test;
Due to homeland security concerns, you need to pass a background check initiated by the Transportation Security Administration.
Tanker Endorsement
A tanker endorsement is required to any commercial motor vehicle that delivers cargo under the following conditions (and now includes dry vans, flatbeds, reefers, and box trucks):
Containers with capacity larger than 119 gallon.
Liquid or gaseous individual contents.
Containers attached to the chassis or the vehicle.
Loaded containers, not empty.
Total combined volume in those containers exceeding 1,000 gallons.
Tanker Testing
To obtain a tanker endorsement you will need:
Have a valid commercial driver's license.
Pass an additional written knowledge test.
The exam will include some few key areas to know that you can safely and competently operate a tanker:
Emergency Stops and Accidents
You need to know how to act in an emergency and what you should do if you're involved in an accident.
It becomes especially difficult to slow down because these big vehicles are filled with liquids or gas and have a higher center of gravity.
It is difficult to handle a tanker at higher speeds and they are easily overturned so you need to know how weight distribution affects performance and safety.
The purpose of baffles is to ensure that the fluid is evenly distributed. You should understand how baffles work and their limitations.
Combination of Hazmat and Tanker
You will need to have an "X" endorsement if you'll be transporting hazardous materials via a tank. Especially it is required for transporting materials such as gasoline.
This endorsement requires:
Show proof of U.S. citizenship or legal permanent resident status.
Pass a TSA background check.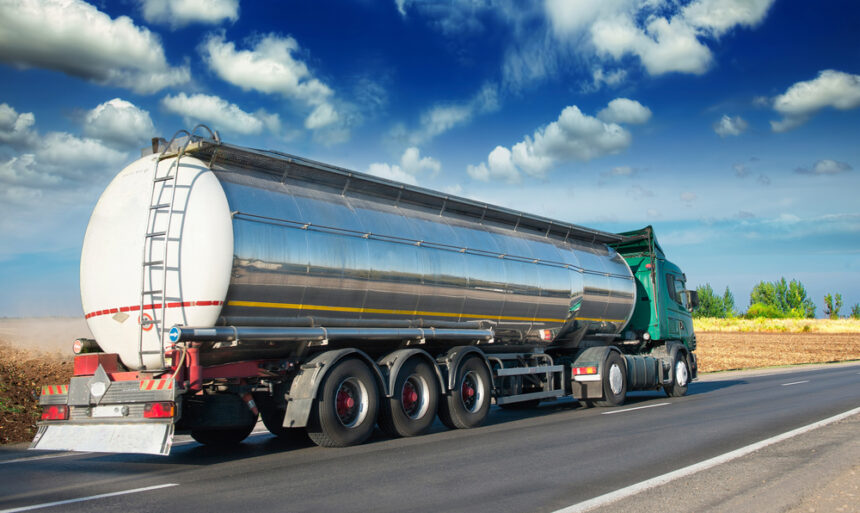 Why Do I Need Endorsements?
Drivers with these endorsements have an opportunity to choose what they want to haul. Moreover, due to the perceived risk, loads involving hazardous materials pay much better than regular loads. Drivers who want to better their professional lives will equip themselves with skills that make them more competitive.
To know more about how you can get endorsements, contact New Sound Truck Driving School via contact form or call us at 253-210-0505.