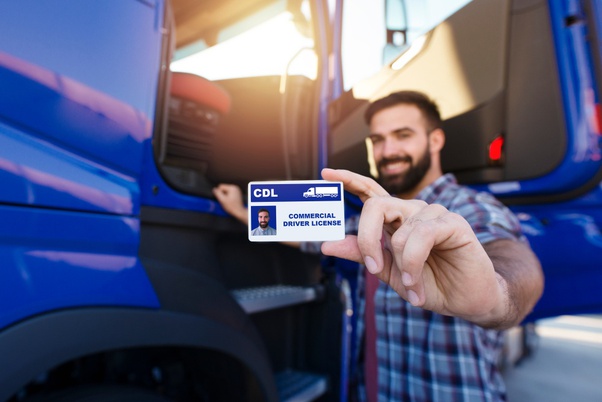 Those who are interested in a new trucking career, often wonder, "How long is truck driving school?".
If you want to start a new career, getting your CDL can give you many exciting opportunities. Many trucking companies need drivers with Class A and Class B CDL licenses. They are looking to hire qualified drivers in the United States. With the class A license, a truck driver is able to explore many different types of jobs such as driving an inner-city transit bus, a truck driving school instructor, becoming a dispatcher and much more.
Attending trucking school and getting your CDL will help you to start in a new career fast. But, how long is truck driving school? Which factors influence on the length of the program?
To answer the question, let's learn more about a few key factors that affect the total length of the program. In this article we will also give you some other useful information to help you make a decision regarding getting your CDL.
Class A  CDL – The most versatile CDL license available is a Class A CDL. The class A license allows a truck driver to operate a vehicle that weighs 26,001 or more pounds provided the vehicle(s) being towed is in excess of 10,000 pounds. Also it allows truckers to drive across state lines. This Class opens more doors to a wider range of companies because drivers of Class A CDL can operate most of the vehicles that drivers of Class B and Class C CDL are allowed to operate. With the Class A CDL you have an opportunity to pull more miles each year and receive better pay and benefits. That's why this degree of mobility is widely preferred among new and seasoned CDL drivers. Selecting a truck driving school, pay attention on what program they offer and how it will prepare you for all aspects of the CDL test such as the written exam and the road test. You can choose a trucking school that takes several months but New Sound Truck Driving School provides the training program that can be completed in just four weeks. At our Tacoma Truck Driving School, we understand the importance of behind the wheel training because the only real way to learn how to operate a big truck is to hop into the driver's seat. Our program puts you behind the wheel of the truck you'll be operating on the job while other trucking schools use a simulator to train you to operate a truck.
Class B CDL – A Class B CDL allows truck drivers to transport smaller loads than a Class A license does. A Class B CDL is required for vehicles with a GVWR of 26,001 or more pounds or that is towing another vehicle no more than 10,000 pounds. But certain vehicles require additional training and certifications to operate: Passenger vans; Busses; Hazmat vehicles; Other fluid trucks or tankers. The length of Class B CDL training will depend on the particular training program as well as the state that you live in. The length of the truck driving school can be extended in certain states because they require more driving hours than others do. NSTS's training program can be completed in just 2 weeks.
Class C CDL – A Class C CDL is required for vehicles that carry hazardous materials or transport 16 or more people and do not classify within a Class A or B license. Depending on the type of vehicle, Class C CDLs require additional endorsements, for example in order to haul hazardous materials, a hazmat endorsement is required or to drive a school bus, a school bus endorsement is required. The length of time for a Class C program will also depend on your state's requirements, the school you choose and what your career goal is.
Factors That Affect The Length Of Training Programs
Several factors can affect how long truck driving school will take to complete.
The amount of driving time required in your state.
The endorsements you choose to test for.
The hours of classroom instruction provided by the course.
Is the program an authorized third party CDL administrator?
What program you want to attend that is full time or part-time.
How Long Does it Take to Get a CDL?
New Sound Trucking School offers 4-week truck driving school that successfully prepares students to pass their CDL test and get their class A license and 2-week truck driving school to get their class B license.
Our Tacoma Truck Driving School has trained thousand of students over the past 20 years. New Sound Trucking School has a reputation for graduating safe CDL drivers and connecting graduates with the best trucking carriers in the business.
In this article, we've tried to help you understand how long it might take you to complete truck driving school. To learn more about getting your CDL at NSTS, don't hesitate to give us a call at 253-210-0505.
We look forward to hearing from you!