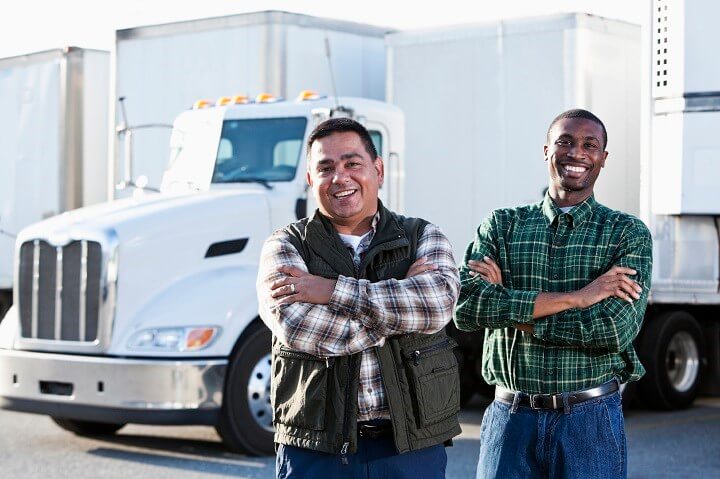 "Exactly how does team truck driving work?" – truck drivers begin to wonder when they want to make a little more money. Team truck driving means that two licensed people operate a truck taking turns. Team drivers can earn more money because they can cover more ground with their partner than their individual counterparts can.
Whether you're a seasoned driver or a recent graduate, the truck driving industry offers various job opportunities for truck drivers to choose from. Major trucking companies offer incentives for drivers to join a team such as spouse teams that are popular among team drivers. Even if you don't have the ability to drive with your spouse, however, team truck driving has many advantages. Before you fully commit yourself to team truck driving, it's important to consider every aspect of the cooperation because you will spend more time away from your family with your teammate.
How Does Team Truck Driving Work?
Did you know that a truck driver doesn't have to work alone? Team truck driving allows two drivers to deliver various loads. In a team truck driving, each team member shares the same truck, responsibilities and driving time. This gives an opportunity to the team to operate more efficiently. As one trucker is driving, the other can be resting and preparing themselves for their shift. That's why many trucking companies prefer team truck drivers – they cover more miles in a shorter amount of time.
Great Advantages Of Team Truck Driving
The demand for team drivers is increased because consumers demand fast shipping. The benefits of team truck driving for drivers:
Opportunity to be with your spouse – Team truck driving allows for plenty of quality time together. Of course, you both are required to receive a commercial driver's license (CDL) to become truck drivers. This opportunity provides many advantages such as spouse drivers don't split the earnings, and all earnings stay within one household.
Opportunity to earn more – Team drivers receive more pay per mile because they can operate their truck for longer miles and hours. Many trucking companies offer sign-on bonuses for team truckers. Team drivers will earn more even though their earnings are split, because they can deliver freights faster than a solo driver can. Rates for team truck driving depend on the carrier and they can earn at least $500 more a week than solo drivers can.
Opportunity to receive help with deliveries – Drivers split their responsibilities between them, making the arrangement more efficient, for example, it will be more quickly to perform pre-trip inspections with two people.
Opportunity to have improved safety – Team truck driving helps to reduce fatigue and prevents drivers from falling asleep at the wheel because one driver has an opportunity to rest before the shift. In addition, truck drivers can take care of Illnesses and injuries properly when they drive within a team.
Become a Team Truck Driver at New Sound Truck Driving School!
If you want to become a team truck driver, you have two options. Truck drivers with their CDL can find a recruiter to become a team truck driver. Inexperienced truck drivers need to attend a truck driving school to acquire a CDL.
New Sound Truck Driving School is a smart and affordable option. Our teachers and professionals at our comprehensive CDL truck driving school will work with students individually to help students acquire necessary team driving skills. Contact us today at (253) 210-0505 to learn more about how you can become a team truck driver.