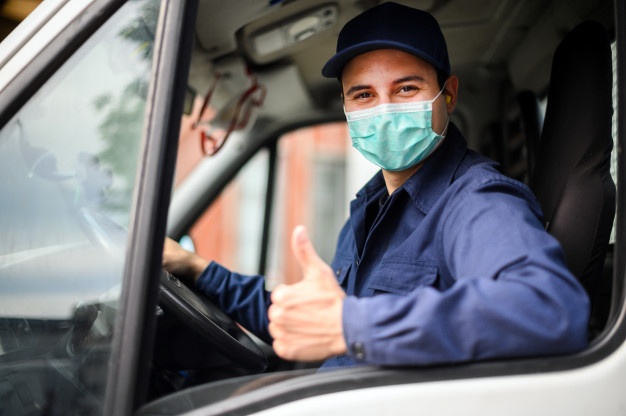 If you want to become a truck driver and wonder whether it's the right choice for your life, maybe you want to know also how the coronavirus can affect the trucking industry. You have an opportunity to look over how the current global pandemic has influenced the trucking industry and how the industry is handling this current situation.
How Coronavirus Influences Trucking Industry
Maybe you know that recently the hashtag #ThankATrucker has become a trend on Twitter because trucking industry means a lot during the COVID-19 situation. The changes that the coronavirus brought to the trucking industry has impacted about 3.5 million truck drivers across America. There are many ways that trucking has been affected by the COVID-19:
Shipping Volumes Are Increased
To maintain the health of everyone during this pandemic it is important to keep the shelves consistently stocked at essential businesses. That's why shipping volumes are increased for trucking companies over the past five months. Truck drivers need to deliver goods to the appropriate storefronts on time and efficiently because more products need more frequent replenishment on store shelves.
Availability of Trucking Job
Over the next few years, the current demand for truck drivers will only increase. As we know, many office-based workplaces will have to shut down their work facilities through the next year and there will be an increase in the demand for working truckers. It leads to the situation that many people will look for job opportunities outside of their traditional fields and more people will work entirely from home. These factors will increase availability of truck driving jobs in America.
How Drivers Can Remain Safe
Any truck driver is required to adapt their lifestyle to the needs of the trucking job. It is easy to maintain social distancing measures in this career even though truck drivers make frequent trips across the entire country. Truckers spend many hours travelling to many different places that's why they can remain safe in a solitary environment.
Before delivering the cargo, try to research whether the trucking company requires the drivers to load and unload it. Upon delivery, many trucking companies do not require their drivers to unload their trucks. However, if your trucking company requires unloading their vehicles use the precautionary measures to protect yourself and those around you from exposure to coronavirus.
Our Safety Tips for Truck Drivers During Coronavirus
Even if you are able to maintain social distance as a truck driver, still other precautionary measures can help to prevent the spread of the COVID-19:
When you don't use hand sanitizers and disinfectants for a while, try to keep them in a cool, dry area.
Clean out and disinfect the entire cabin on a regular basis.
Wear personal protective masks outside the cabin for example at gas stations, stores, during unloading, etc.
Keep multiple cloth masks to change them often.
Besides these basic safety tips, trucking companies provide policies and protocols for their drivers to follow during coronavirus.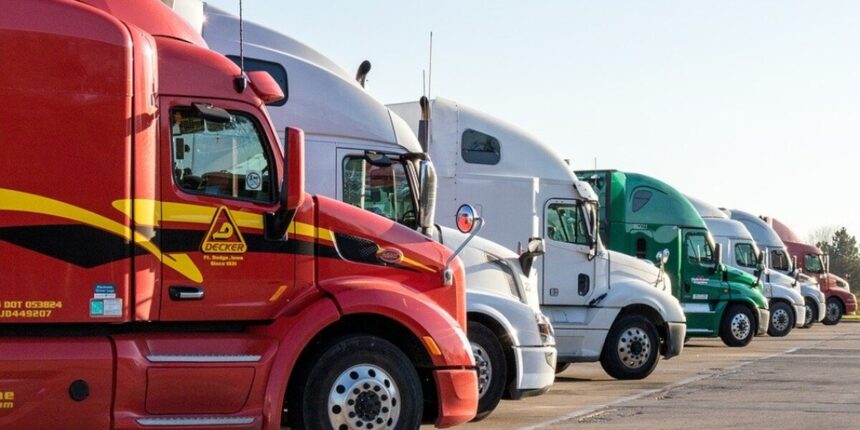 New Sound Truck Driving School Can Help You Start Your Career During the Covid-19
The trucking industry is looking to grow and bring necessary products everywhere. If the coronavirus situation has impacted your career and you want to work in a growing industry, New Sound Truck Driving School is here to guide you through the process of becoming a licensed commercial truck driver.
For more information on how to get started in your new career path, contact New Sound Truck Driving School at 253-210-0505!