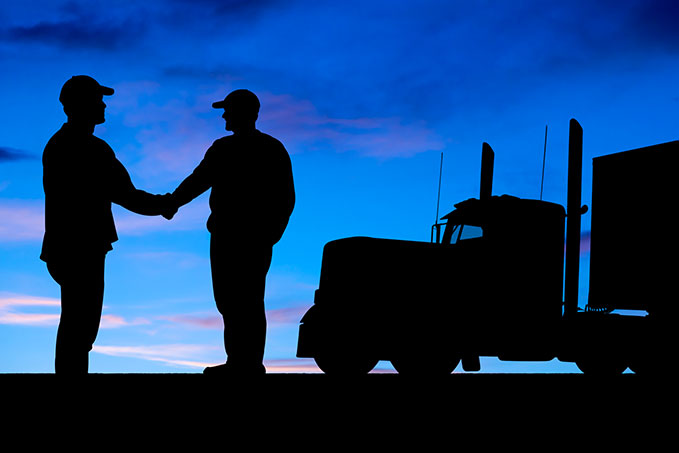 When a truck driver is looking for a job, it is difficult for them to understand how to prepare yourself for the trucking job market with so many different companies to choose from. New Sound Truck Driving School has created a list of the best tips for truck drivers to make your next interview successful and make the next step in your career.
Be ready to answer the common questions
If you are familiar with common questions asked in trucking interviews, you will be more prepared to answer them thoroughly, thoughtfully, and with regards to your previous experience. We provide you with some interview questions related to truck driving to practice for your next interview:
Where have you travelled to as a truck driver?
What is the longest haul you have tripped in your trucking career?
What areas and regions are you familiar more than with others?
How do you manage to travel the most efficient routes possible?
How do you plan out your trucking routes in advance?
How can you manage to keep your focus on fulfilling your duties on time?
What identification, time logs or paperwork do you keep on-hand while trucking?
Have you ever had an accident on the road? If yes, how did you handle the situation calmly and effectively?
These are not the only questions you'll be expected to answer but the mentioned questions will help you to understand what to expect from your next truck driving interview.
Speak On Unexpected Trucking Situations
During your truck driving interviews, you can be asked how you have handled unexpected situations on the road in a fast and efficient manner. There some questions for your example scenarios that you can use for your truck driving interview:
What would you do in the situation where you were involved in an accident caused by another driver?
If you were running late on a delivery due to a mistake in your route or a traffic jam how could you maintain safe and legal driving standards?
What basic maintenance can you provide for your truck in a situation where it needs while on the road? In what situations do you need to contact outside help for?
If you are new to the world of truck driving you can visit our blog to read more about the kinds of situations you may face on the road.
Provide Your Truck Driving Record
Many trucking companies are looking for drivers with at least some field experience. They want to hire drivers with successful driving records, an accurate record of on-time deliveries and with no previous accidents. However, if you have some negative marks on your driving record, you can still speak about your experience in becoming a better driver through the difficult situations you have faced.
Learn the Trucking Company Better
If you want to succeed in a trucking interview, you need to demonstrate that you have carefully learnt their company and are familiar with your specific role as a driver would be like for their company. If you have the experience in shipping a specific type of cargo, you may be looking for a company that specializes in the trucking field with policies and general protocols that you're already familiar with. If you're looking for a trucking company whose cargo is less related to your previous experience, you have to learn more about what certificates or training you may need to carry certain cargo.
Ask Questions The Trucking Company
You need to be sure that the trucking company you're interviewing with can suit your needs and expectations as a truck driver. There are some key questions you can ask the trucking company while on the interview:
How does your company pay drivers – per-mile or hourly?
What is your fueling policy?
What is your home time policy for your drivers?
Does your trucking company pay the commercial truck insurance that is required for my work vehicle?
How and when will my work as a truck driver be measured?
Are your truckers responsible for the loading and unloading of cargo?
Do You Want to Start Your Truck Driving Career? New Sound Truck Driving School Is Here for You!
Not depending whether you're going to take your first trucking interview or you're looking to get your first trucking license, New Sound Truck Driving School is here to help you start your career in the trucking industry. Call us at 253-210-0505 or visit our homepage for more information on how New Sound Truck Driving School can help you take the next step of your trucking career.