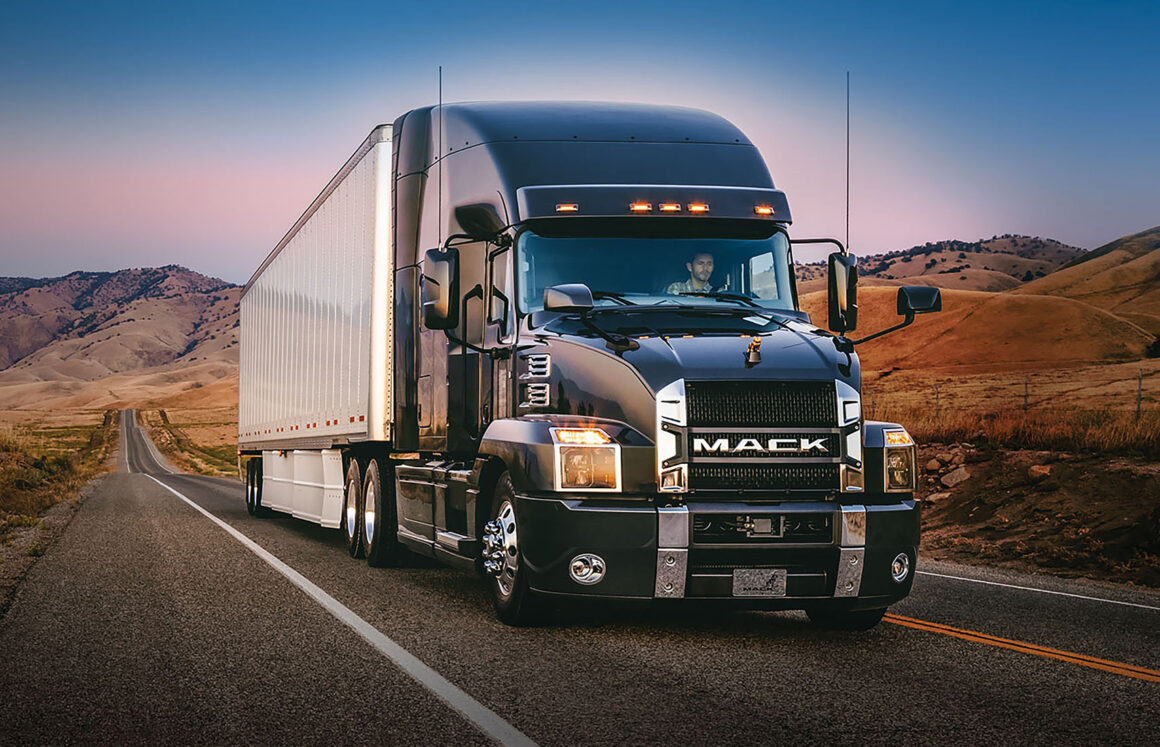 I'd like to connect with the new truck drivers as well as those who are just entering the trucking industry, and those still in the process of completing their CDL training program. So, you've just finished trucking school. It's time to celebrate! Getting your Class A CDL is exciting, and a great accomplishment. You have learned a lot about the world of trucking, trucks and how to operate and maneuver these huge vehicles. A career as a truck driver can be extremely rewarding. However, settling into your new job can take some time, and you might hit some rough patches during your first year. Here are some tips to prepare you for the challenges ahead.
The First Year Is The Toughest
There is no doubt about it, your first year as a truck driver is going to be the hardest one. You'll be making lots of adjustments like getting accustomed to the job, getting familiar with the truck you drive, utilizing your new driving skills and getting accustomed to the lifestyle. There are still so many things to learn about the job that you haven't learned yet. Here are 5 things you should expect from your first year as a new driver.
Getting Driving Experience – Experience is important when it comes to getting the best truck driving job. The more experience you have behind the wheel, the better driver you'll become. You may be driving difficult routes made even more difficult because you're a rookie. But keep driving, driving, driving. Truckers will tell you that the more experience you have, the more work you'll get, the more money you'll make—and the more relaxed you will become. Experience will also help you relax more and ease the stress and you'll enjoy your driving job more.
Getting Seat Time – Keep in mind that the main goal of that first year as a new truck driver, is the seat time. Expect to be assigned to a driver trainer. This is true for many first-year truckers, so you need to be prepared for it, and you need to make it work. Sharing a rig with another person is hard, not to mention awkward. If you find it challenging to get along with your trainer, have patience. You won't have to work so closely with this person forever, and getting through the personality conflicts will be worth it in the end. Make the best of it—and learn from that trainer's experience.
Learn To Live Cheap-For Now – There are sacrifices you'll need to make, if you plan to stay in trucking industry. It can be 'thin living' at times. Don't expect to get rich for a little while. Your wages will be low for your first gigs, and living on the road can get pretty pricey if you don't watch it. So, get a cooler, bring your own food, avoid eating at truck stops. It adds up faster than you can imagine. Be prepared financially. It can be very expensive to live on the road. It's part of the program. You will need to budget and make adjustments to your spending, if you want to be successful.
Do Not. Get Into An Accident – It's a fact of first-year trucking that accidents are very common in that first year as a professional truck driver. One of your most important goals is to minimize the chances of having an accident. In that first year, there's also the challenge of getting used to the truck. Accidents are expensive, they stain your driving record, and shake your self-confidence. So, surviving this first-year accident-free will pay huge bonuses. Also, many accidents and casualties are preventable. The really stupid and expensive incidents, could end up costing you your driving job. And no one wants that. One trucker offers his "G.O.A.L." advice when it comes to avoiding accidents. Most often, these occur when you're backing up into a new customer location or other unfamiliar tight spots: "Get Out And Look." Look at all angles, and don't rely on a spotter, who may not understand the intricacies of backing up a huge, long vehicle. Learn to avoid these and other kinds of beginner mistakes and make it to that first-year finish line free of accidents.
Adjust To Being Away From Home – Nowadays, it's a fact of life for new professional drivers, to be on the road for several weeks or more at a time. Be prepared for that. It's not as easy as you may think. Trucking is physically and mentally challenging. You'll see a lot of articles and YouTube videos reminding you to get out of that truck as often as possible and get some physical exercise; to listen to iPods, books on tape, or radio programs. Depression is not uncommon among truckers; this is one way to help deflect it. When you get home, you may just want to sleep a lot. Sure, you need catch-up sleep, but avoid the temptation to just slug it until you leave again. Get back into your family life as much as possible. Making your short time home larger than life goes a long way to extending your presence after you leave for your next haul.
Keep Focused On Your Goals – I'm not going to lie to you. That first year as a new truck driver can be rough. But, it's important not to get discouraged and overwhelmed. The ultimate goal is to accumulate seat time and rack up experience. It's part of the learning process, in making truck driving a career. The more experience you have, the more impressive it will look on your resume, should you decide to change driving jobs. Aim to do your best and avoid damage to the vehicle. Practice makes perfect they say, but as a truck driver, let me tell you it's NEVER perfect. But, with practice and experience under your belt, your skills and abilities, just get better and better. Perhaps trucking companies want to see if you can survive the tough stuff. Your employer might intentionally test you by sending you to deal with tough customers or assigning you to go to regions where the roads are difficult to drive on. You might get stuck with undesirable loads. If you can survive the toughest stuff they throw your way, chances are you're able to survive anything that comes your way. But, don't worry, that will improve with time. Keep in mind the end goal.
Find An Employer Close To Home – If you're an OTR trucker, a veteran driver will advise you to find a trucking company that has a terminal located as close to your home as possible. That will allow you to get home between loads more often. If you do find such a terminal, this trucker also advises keeping a car parked there, so you can dash off home right away and use that down time for family time. One final, practical bit of advice: Don't expect too much. During that first year as a trucker, don't expect high pay, easy loads, easy driving, or much family time. The first three of these change after that first year. The latter, limited family time, doesn't change unless you switch to regional or shorter dedicated routes, among other options. No, this first year is all about adjusting to what truckers know. It is more than a new job—it's a new lifestyle.