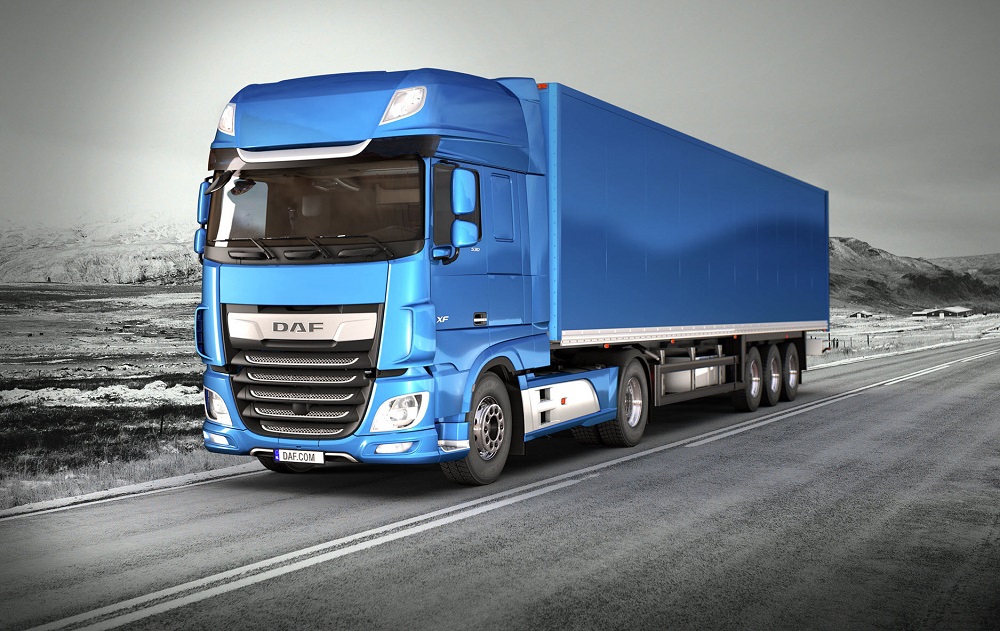 What must-have items are on your OTR (Over-the-Road) truck driver packing checklist?
Out on the open road, there are many necessities. Whether you're a new truck driver or a seasoned veteran, you'll discover certain things you need—often because you don't have them when you need them the most! Every driver is different and will want different things with them, but there are some good basics that every driver should have. Here's what we found…
Using a GPS device is about as mandatory on the road as getting proper sleep, a good device will offer voice-activated navigation with active lane guidance, calls out recognizable landmarks for guidance, and have traffic avoidance. A dependable GPS is worth every penny.
You'll be going through a lot of work gloves, but a good pair to start on are leather cowboy gloves. Many truck drivers agree that these are the most comfy and durable, and tend to be less constricting than racing gloves.
You'll need this to regularly check the pressure in your tires. Another tool that's low-cost and very helpful is a tire tread depth gauge to help you see when your tires are getting too worn down. These small tools can help you avoid a big accident due to tire issues, so they're very important.
A good truck driver should be organized. A light, portable, easy way to keep your paperwork in order, protected, and in one place. It's always good to know exactly where your receipts, contracts, and other important papers are.
If you're driving for a company, most of the time there's already a first aid kit somewhere in there. However, these tend to be very basic. When you actually need a first aid kit, you'll want one that's fully-stocked and has everything you need, so either make sure the current one is adequate, or get a good, new one.
Similar to the first-aid kit, many companies already include an emergency kit. And also like the first-aid kit, it may not include everything you need. A good emergency kit should include batteries, a flashlight, tin snips, bottled water, flares, duct tape, jumper cables, tarp, canned food, extra gloves, socks, and a hat, a window de-icer, a wrench, a knife, fuses, and pliers.
A High-Visibility Safety Vest
These are very smart to have if you're working on your truck during the dark nighttime, and you should also have one because some vendors and sites will require truck drivers to wear one.
Truckers have dozens of uses for a flashlight, and having a very strong and durable one is important. If your truck breaks down during a snowstorm or heavy rain, you'll be extremely grateful for a powerful flashlight to help you see.
Dash-mounted cell phone holder
Safety is key. Avoid tickets and play it safe with a hands-free, Bluetooth setup for your phone.
It's important to stay nourished, and eating out can be time consuming and expensive. Keep ample water and healthy, nonperishable snacks in-cab. But having good-for-you snacks around will cut down on the urge to grab fast food. Keep fruit, whole grain crackers, sunflower seeds, nuts, and dark chocolate nearby.
In case of emergencies, every trucker should have a few cones and emergency flares. The flares will be kept in an emergency kit, and a few cones shouldn't take up too much space. You'll be glad to have them when they're needed the most.
You don't want fast food every night. For a hot meal you can make yourself, grab a portable electric skillet. The best one doesn't come cheap, but it's versatile will be worth it in the long run. Slow cookers work well, too.
Keep your cab clean! Handheld vacuums are a must for truck drivers. They don't take up as much space as a regular vacuum, but they get the job done.As mentioned before, you'll find more things you need as you travel—but hopefully these get you started. The life of a truck driver is interesting and adventurous. If you're interested in getting your commercial driver's license, New Sound Truck Driving School can train you and put you on the path to an amazing trucking career! Contact us today to learn more about our Class A and Class B truck driving training programs.