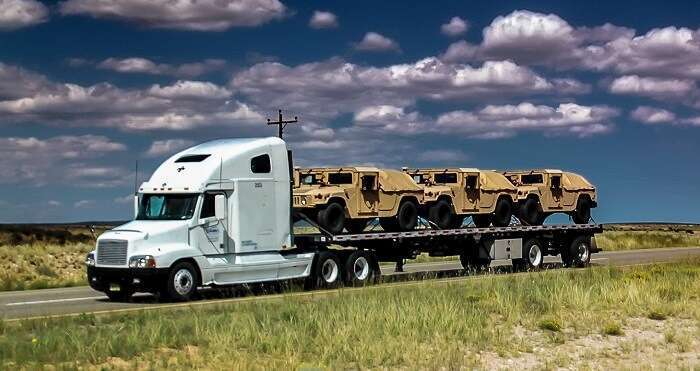 People want to get a CDL to become a truck driver for delivering transport goods and materials locally or cross-country. Truck drivers transport about 70% of all consumer goods. That's why they are in high demand and many trucking companies are looking for hiring new CDL drivers. With the variety of truck driving jobs, there are many options for different types of careers.
The first step toward the career of your dream is earning your CDL. There are many different types of CDL jobs that you can consider. Each type of CDL jobs has its own pay scale, home and work time. You can choose the job that is best suited to your salary expectations and your lifestyle.
Truck driver jobs based on location:
Long Distance Trucking – Over-the-road trucking is a common term for jobs that require long distance trucking. Interstate commerce requires such routes and the need for seasoned long distance truck drivers is growing. Although these drivers spend more time on the road, the payment for such job is usually higher than for local CDL jobs.
Short Distance Trucking – If you prefer to spend more time at home, you may be interested in a local driving route. Such type of truck driving includes delivering goods within your city, state or within a radius of a few states.
Truck driver jobs based on freight:
Dry Vans – It is a good option for truckers who just begin their careers. A dry van (tractor-trailer) is used to transport dry and easy-to-transport goods or materials.
Flatbed Trucks – Flatbed trucks do not have a traditional trailer. As a truck driver, you will be required to secure materials by tying them down. Drivers of these trucks can earn more due to the additional skill it takes to properly secure freight.
Tankers – Such vehicles transport liquids, dry bulk, or gaseous loads. You will be required to have a tanker endorsement with your CDL because safety is a larger concern for these types of trucks. In addition, you need to have a hazmat endorsement depending on the type of material in the tanker.
Refrigerated trucks – Refrigerated trucks, or reefers, haul freight that must be kept at a low temperature. Trucking companies often pay more for this job than for drivers of dry van as they have the extra responsibility of keeping the goods at a regulated temperature.
Additional Jobs Besides Trucking
There are many other types of CDL jobs though truck-driving jobs are among the most demanded.
Additional types of CDL jobs:
Dispatcher – Dispatchers track commercial vehicles, communicate with truck drivers using a radio, and are an intermediary between trucking companies and drivers. This job is mostly for those who have worked as CDL drivers in the past.
Highway Maintenance Technician – These workers are responsible for highway construction and repair projects. They can be drivers of concrete mixers, dump trucks, or paint trucks.
Tractor-Trailer Technician – You are not required to have a CDL to service or repair tractor-trailers or semi-trucks, but your CDL license can help you to be a more attractive candidate for this job. Knowing all details about truck driving can help you for repairing a vehicle.
Interested in CDL Jobs?
Consider attending New Sound Truck Driving School if you want to receive a high-paying CDL driver job. Our experts will help you earn your CDL and find a job of a truck driver or other CDL job. Many of our students receive job offers before graduation.
Give us a call today to learn more about how to get a CDL license that can become an important step on the path to a CDL job.