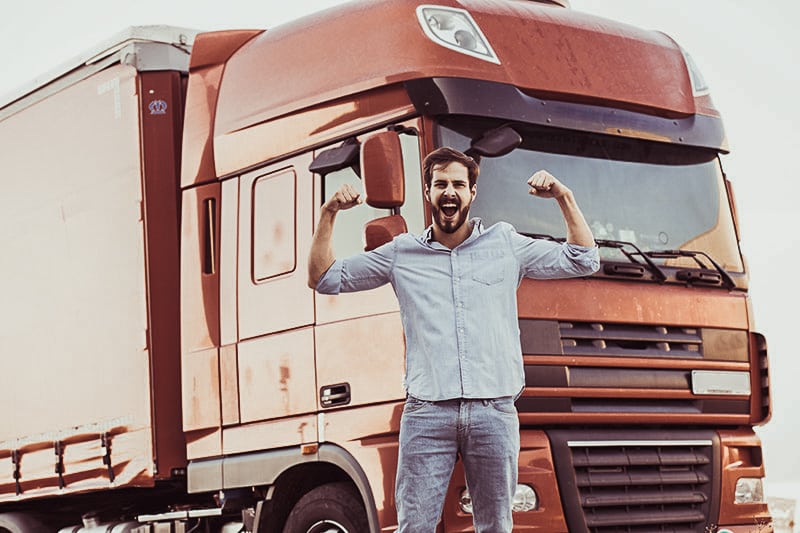 For truck drivers there are some decisions they need to make which will determine the factors of their everyday life. One of such decision you have to make as a truck driver is to have short hauls or long distance drives. While short and long distance truck driving have benefits, they also have cons that a truck driver needs to take into consideration to decide what works best for them and their lifestyle. Let's look at both the advantages and disadvantages of each type of distance driving below.
Short Distance Driving
Short Distance Driving
You know what to wait from your daily work – You will know what to expect from your work because you will be delivering the same orders to the same customers. So, you don't need to worry about unexpected situations and you will know what to do if they occur. It is also nice seeing the same friendly faces rather than complete strangers constantly.
You spend most nights with your family at home – As a truck driver, you will be on the road, but for short distance driving, you won't be as much. You are expected to drive around 100 miles from your home terminal. You have an opportunity to spend more time with your family at home. It is a massive perk for many truck drivers.
Healthier Lifestyle – Running around on the road for a long distance can cause serious problems with your health. But being at home more often, you have opportunities to eat healthier meals, sleep in your own bed, and feel less stressed, so you will have a healthier lifestyle.
DISATVANTAGES
You'll Make Less Money – The main drawback of the short distance driving is the fact that you will make less money. The reason for it is that a short distance driver does not cover as many miles as a long distance driver. It can vary from company to company who may have different system of payment, but for the most part, it does not have the same system of payment as long distance driving.
You Will Also Have Stressed Situations – Short distance drivers don't have easy job where they can just relax. Sometimes they have more stressors than long distance drivers. Short distance drivers are pushed to make deliveries on time every time. It is especially difficult when the owner of the company does not understand that you can run into traffic and other issues on the road. Such added pressure can cause stress.
Long Distance Driving
ADVANTAGES
More Earnings – Most trucking companies pay per mile, so driving long distances can really help you make more money especially if you do back-to-back trips.
More Freedom – If you prefer to have your personal time, long distance driving is a good option for you. Many drivers do not want to have someone over their shoulders telling what to do. That's why they prefer to have more freedom in their long distance driving.
More Available Jobs – The job in the long haul driving industry is incredibly important for many businesses that's why there are so many available positions. Trucking companies are always looking for someone to deliver orders. If you don't like your trucking company, you can be sure there are many other companies who are looking to hire you for the job.
DISATVANTAGES
You Will Be Away From Home More Often – An obvious downside to being a long distance truck driver that you won't be at home very often. Because of spending much time on the road, you may miss some important events with your family or friends. When choosing which trucking option is best for you, be sure to remember about this large sacrifice.
Unhealthy Lifestyle – A truck driver can avoid an unhealthy lifestyle being on the road for a long period, but it can become easier to get negative habits. Sitting in a seat for so long can cause health problems especially if eating habits are rough. If you are a long distance driver, you need to take care of yourself just as much as your truck.
PIt is your choice to be a short or a long distance truck driver, but make sure that you have received the right license for your moving on the right path. Attending New Sound Truck Driving School can make all this possible. We are looking to help future drivers like you! Contact us today to learn more.