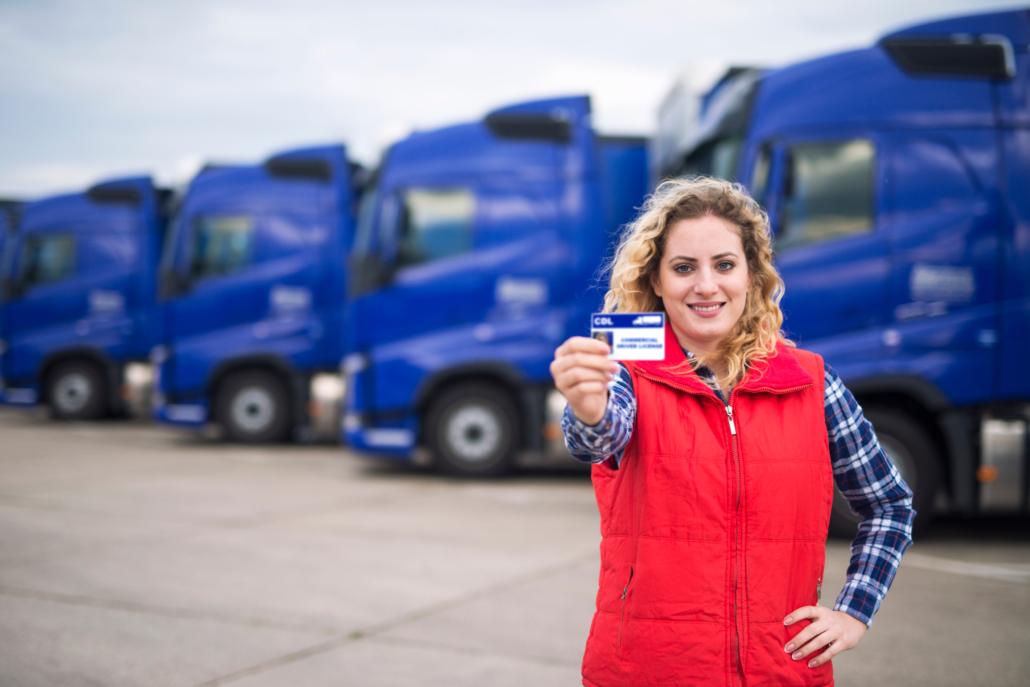 If you're looking for a new, interesting and rewarding career, a truck driving school can give you such an opportunity. Trucking schools give people knowledge and skills for passing their CDL test and obtaining their class A license. It is program that teaches future truck drivers how to become a professional truck driver. The CDL allows driving a large commercial truck in the U.S.
Unfortunately, many people are misinformed about different aspects of a truck driving school: what the process of schooling consists of, where they can find it, how much it costs and what opportunities they can receive from attending a truck driving school.
In this article, let's explore the real facts about a truck driving school and learn about the incredible opportunity which these schools can offer today.
Trucking Schools Really Exist – Trucking schools really exist even if you don't see any advertisements for truck driving schools on television or hear them on the radio in your area. They are real schools that can prepare you for the CDL test. It is not a scam. Trucking schools are placed in many states. Before enrolling, research a truck driving school thoroughly to be sure in their high-quality and reputable program: learn their online reviews, program's curriculum and find out their job placement rate for their graduates. For more than 20 years, New Sound Truck Driving School has offered professional CDL training in this industry. Our Tacoma Truck Driving School has a reputation for graduating safe CDL drivers, and providing opportunity to get the top trucking carriers in the business.
To Get Your CDL License You Will Need a Trucking School – A reputable truck driving school can prepare you for the CDL test, covering every aspect of the written test and the road test. So you will know exactly what to expect. A trucking school consists of skilled truck driving professionals who can assist students with their concerns, consult students on different topics such as job placement after graduation, CDL test, program cost etc. Except the written part of the CDL test, truck driving schools teach students highway driving, road safety, how to maneuver a large truck, how to properly back up and much more. So it will be difficult for you to learn it on your own without a trucking school. If you want to pass the CDL exam and be properly prepared to truck driving, enroll in a truck driving school such as NSTS.
Truck Driving Schools are Not Only for Long-haul Truckers – CDL license provides numerous job opportunities for truck drivers such as a dispatcher for a truck carrier in an office setting, a teacher at a truck driving school, a driver of a school bus or a package delivery carrier, such as UPS and FedEx. You can choose which suits you the best and start a career of your dream.
Truck Driving School helps Students To Find a Job After Their Graduation – After the completion of a high-quality truck driving school, you won't be alone in finding a job. The best CDL schools will help you walking through the job finding process from start to finish. NSTS understands the main goal of gaining a CDL and help graduates to start an exciting, new career, making great money and receiving fantastic benefits. The experienced staff of our CDL School is on-hand to help with tuition concerns and with the job application process. Our skilled team has been working with the best trucking carriers for more than 20 years. As a NSTS's graduate, you will get your Commercial Driver's License as well as job opportunities with good pay and benefits such as dental insurance, medical insurance, 401K retirement, and more.
So, a truck driving school, such as New Sound Truck Driving School, offers an affordable, immersive program which includes both the written material on the CDL test, as well as the components of the road test. Experienced truck drivers leads this program, giving properly knowledge and skills for passing a CDL test, and teaching them to be safe on the road.
Also NSTS helps their graduates find a job in the trucking industry. Contact us and we will help you figure out exactly what to expect after you graduate the program.