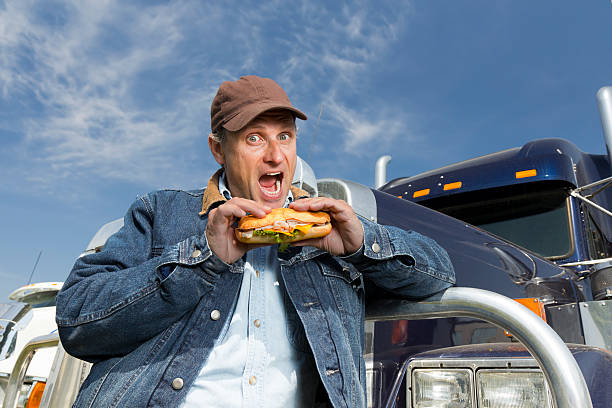 When a new trucker gets their CDL, eating situation on the road will be one of their first problems. Truck drivers have an unlimited amount of restaurants to eat. But food at those places isn't always the healthiest and the most cost-effective. Some truckers may be like to eat greasy food at diners, gas stations, and fast food joints, but many new truckers prefer to cook for themselves.
Are you tired of eating cold French fries and dry hamburgers every day? Are you looking for a healthier way to eat?
One thing you can do to avoid such food is to invest in truck-driving cooking equipment! There is a variety of devices and appliances to cook fresh, hot meals right in their trucks. These appliances can easily be kept in the cab and used for cooking every day. Here you can read about these few cooking pieces of equipment that every truck driver must have for eating healthy food.
HOT POT – You can use a cigarette lighter to power a hot pot. A hot pot can heat up drinks or foods that are liquid-based. It can also produce steam. You can boil on this one pasta, rice, veggies, eggs. A hot pot is especially helpful for winter trips. If a truck driver is a big coffee drinker, a hot pot can keep them awake with fresh coffee for their entire trip.
MINI-FRIDGE – Mini-Fridge is a must-have in your truck. It takes up very little space, and you can store cold drinks, water, cold snacks, frozen foods, veggies in it. A truck driver doesn't have to buy more drinks during truck stops.
BLENDER – Using blender, a truck driver can start their day with a power smoothie of frozen fruit and yogurt. With a freezer, some drivers prepackage smoothie ingredients before they leave for their trip and just take a bag out each morning. If you have the ability to create smoothies or protein shakes, you cut down prep time. If you have the space in your truck, take this really unique appliance! This can step up the healthfulness of your road diet and we know healthy truck drivers are more productive.
ELECTRIC SKILLET – An electric skillet for many truck drivers seems to be the king of truck driver cooking equipment. And the first cooking equipment they prefer buy for their truck is an electric skillet. Using an electric skillet, a truck driver can cook, boil water, re-heat, make eggs, rice, toast, and stir fry, oatmeal, and many other things.
CROCK POT – Truck drivers take a crock pot to have the ability to cook plenty of meals on the road, for example, to make soups, stew, pork chops, and more. For this reason, they are very popular. When looking for crockpots, look for regularly-powered slow cooker if you have outlets in your truck or for the one that runs from the cigarette lighter. But remember that a crock pot works as a stove and gets extremely hot—even hotter than hot pots and electric skillets.
PORTABLE STOVE – A portable stove or a lunchbox stove one of the appliances that are convenient to have on the road. It heats up to 300 degrees and can create many different types of delicious meals. With a portable stove you can heat up leftovers, canned food, or cook frozen food.
MICROWAVE – A microwave can be a good choice if you want to save you a lot of money. A truck with power inverters can handle microwaves up to 800 watts. A microwave can provide you a quick lunch or dinner, for example, to heat up frozen food, or to reheat food quickly that you bought or cooked.
COFFEE POT – If you love a fresh cup of tea or coffee in the morning, or a cup of hot chocolate before go to sleep, a coffee pot will help you to make your life better. Your favorite drink can be ready in seconds!
These appliances will help you to have a lot of options for your meals. Before your trip you can create a plan for meals and package things to make the most out of your space. Such equipment will save you money, and promote a healthier lifestyle.