As educators, we know that signing up for school can be a difficult and confusing process at times. At NSTS, our staff is here to guide you through the process of registering for truck driving school and make it as smooth sailing as possible. Whether you are paying for school out-of-pocket or having your tuition paid for by a third-party company, our new and improved website makes signing up for CDL school a breeze. Follow these steps to successfully complete your registration at New Sound Trucking School:
Step 1: Create a student account
Go to www.NSTSchool.com to checkout all the improvements
Click on the "Menu" tab (if you are on mobile device or go to the next step straight if you are on high resolution device, such as desktop)
Click on the "Account" option

Step 2: Sign In
Enter your email address*
*Please note that choosing an email as a login must be done properly and wisely, because the email will become your identifier, and all subsequent services, such as a training module or personal statistics, the NSTS will provide you only linked to your email. If you'll change the email after creating the personal portal, it will work as a login, but will NOT work as your personal ID at the NSTS, rather will be considered as two separate students.
Create a password (but please avoid '#' symbols)
Click on "Create account"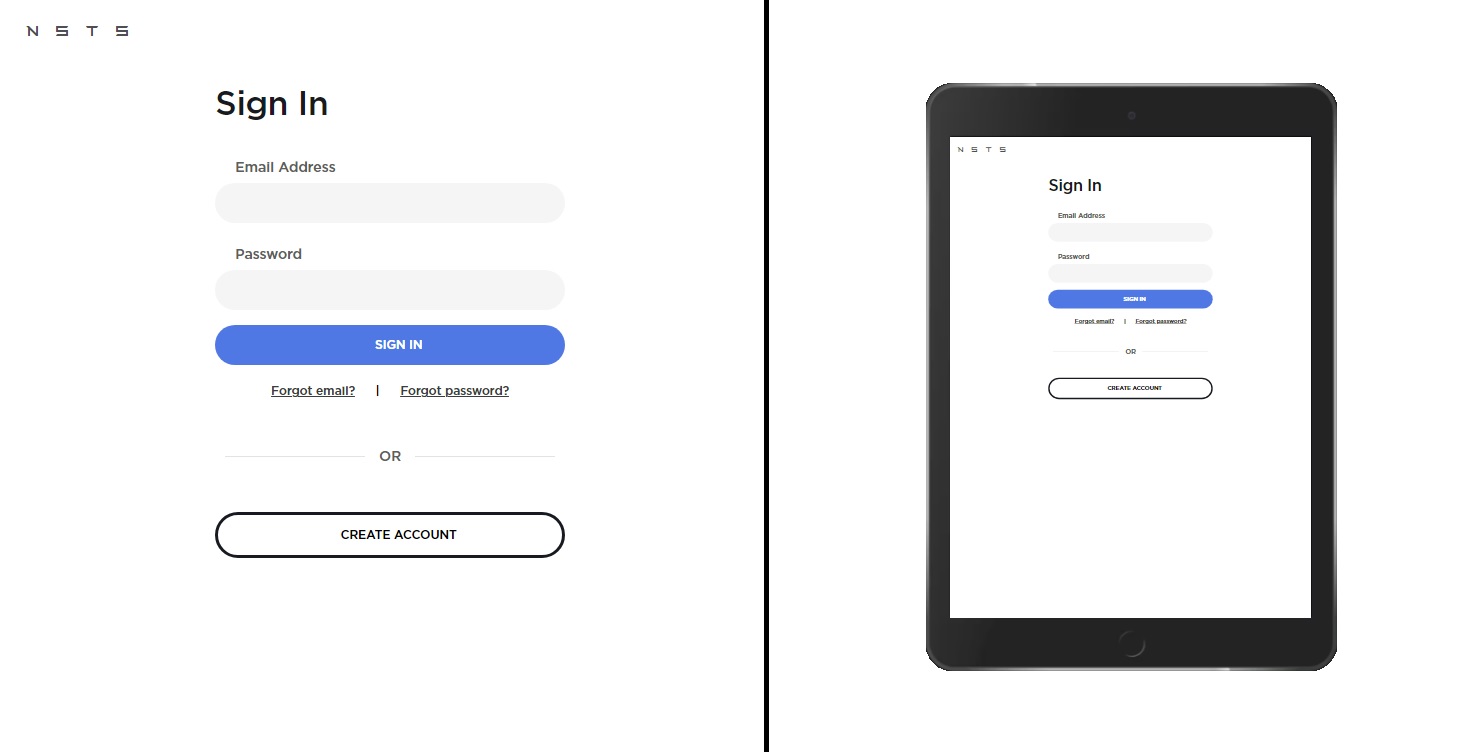 Step 3: Confirm your email address
Log into your personal email account
Check your primary mail for a confirmation email from NewSoundCDL@gmail.com
If you cannot find it in your primary mail, please check your spam folder
Open the email and click "Verify Email" to confirm your email
If you are having trouble finding the email, please refresh your page and check your spam folder one more time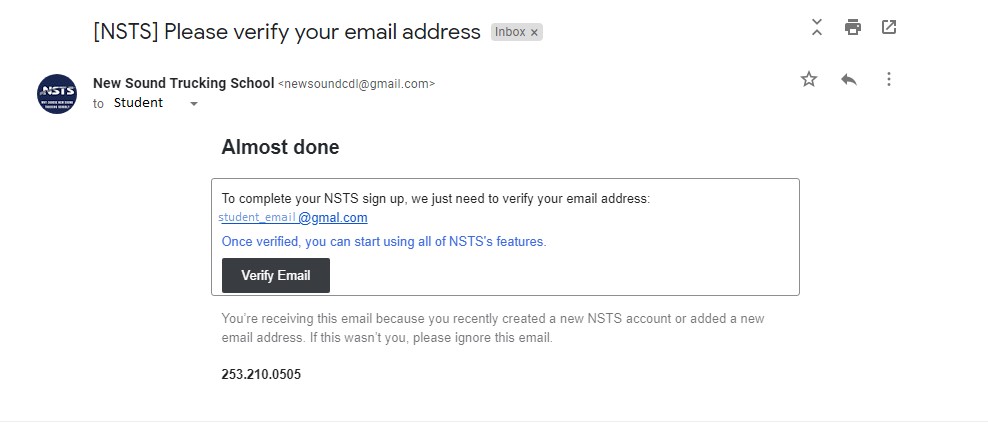 Step 4: Log into portal
Re-enter your email address and password
Click "Log in"
Step 5: Enrollment
Click on the "Enrollment" tab on the top left corner (actually system should redirect you as a new student there automatically)
Fill out the general "pre-fill" information
Click the blue "submit" button
Fill out all THREE forms on the right by clicking links #1, #2, and #3 being the Application, Enrollment agreement, and Student Data Collection form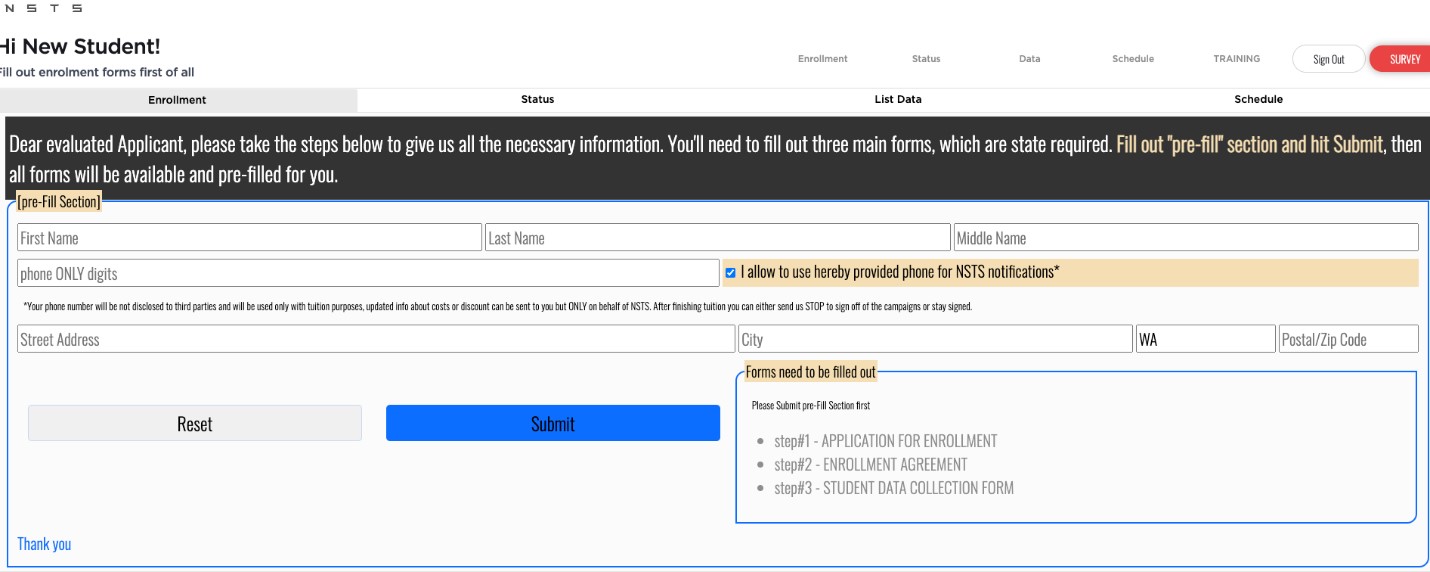 Congratulations! You have successfully signed for CDL school!
(For any further questions please contact a NSTS Manager)