It should come as no surprise that an increasing number of truck drivers are using their smartphones and tablets while working on the road given the rapid advancement of technology and the rapidly changing environment around us. Truck drivers are less likely to use laptops these days, but many still utilize mobile apps for business and staying in touch with loved ones while on the road. These applications can make your travels more enjoyable, whether you use them to check the traffic or to keep up with what's going on at home via social media.
GASBUDDY
Given how frequently you'll be on the road, it wouldn't hurt to be knowledgeable on where to find the greatest gas prices. After all, even a small per-gallon cost reduction can have a significant impact. A community of users on the free app GasBuddy provides the most recent gas prices for stations across the United States and Canada. You can arrange them according to the gas station's features and services, price, location, and station.
TRUCKER PATH
America's most popular app for truck drivers. Millions of truckers all over the country use Trucker Path to find the closest truck stop, available parking, weigh station, fuel stops, trip planning and truck-safe routing. You can also join the community of over 1 million active drivers today! Trucker Path also features voice guided navigation for an easier journey.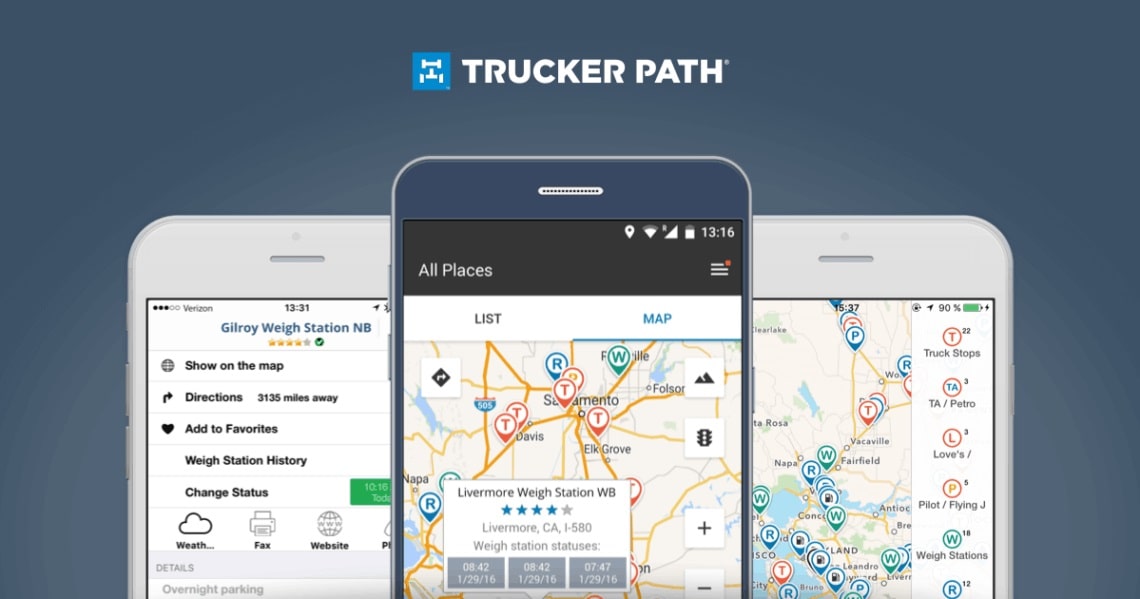 TRUCKER TOOLS
This practical app compiles coupons that may be used at more than 5,000 truck stops across America. You'll want to save money anywhere you can when traveling, and the Trucker Tools app will undoubtedly be helpful.
USHIP MOBILE
Truck drivers may bid on loads while they are driving thanks to the uShip mobile app. Drivers are automatically notified as to whether or not the loads they have bid on have been approved. All the information required to make the process simple is provided by uShip.
FACEBOOK
Almost everyone is familiar with Facebook. Those who want to stay in touch with friends and family while traveling may find the smartphone software and its Messenger version useful.
AND THERE'S MORE
This is merely an overview of the several apps available to assist professional truck drivers on the road. Due to the ongoing advancement of technology in the trucking sector, keep a look-out for new applications and innovations.